If you have a Samsung Galaxy device then you qualify to download a good few games. The list of available games is shown in the table below. A few notable ones are Sprinkle which is an amazing physics based fire engine game and Riptide which is a great driving game on water. These are downloadable via the Samsung Apps app that is on Samsung Galaxy devices. Whether or not this is on the new Galaxy Nexus devices remains to be seen.
So this afternoon after getting some feedback from readers and reading around a few other sites, it seems that none of the Galaxy tablets can download any of these apps and also none of the Samsung Nexus devices can either. So pretty poor effort by Samsung there. You would have thought there tablets would have been ideal for installing a good old selection of games.
Apologies for getting your hopes up people.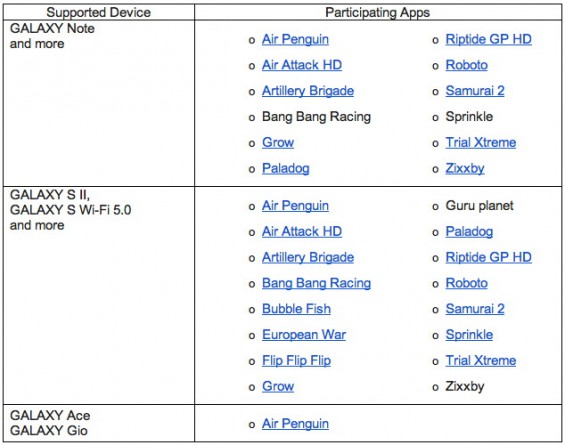 Source – DroidGamers