Last year at Mobile World Congress, Sony Ericsson brought the PSP and Android together into a single phone and called it the Xperia Play.  This large touch screen phone has a slide out Playstation keyboard control pad to get the best from your games.
Due to the high price the Play never really took off but now it is on offer at an Unbelievable price from O2 of just £149.99 on PAYG!.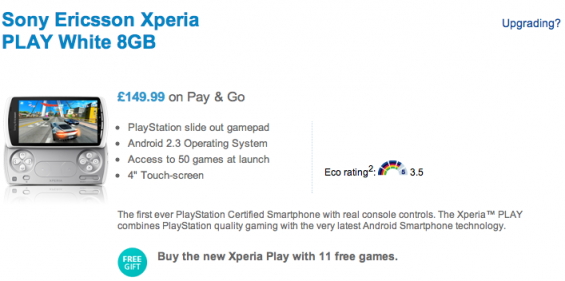 Not only do you get the Play in exclusive White, but you also get 11 free games which also include FIFA 2012!.  Having used a Play at launch and covered in a later review I can say that for £500 the Play was always going to struggle, but at just £149.99 this will fly out the doors.
With less than a week to go until Christmas why not snap up this bargain for someone now and not only give them access to some awesome games but also the Android OS.
Link: O2 Xperia Play