Expansys have dropped the price of the Jil Sander Windows Phone AGAIN to £199-99. Quite a bargain for a handset that runs the rather excellent Mango update I'm sure you'd agree.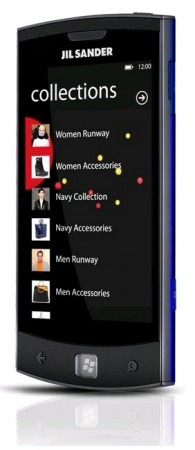 We've been speaking with Expansys to get a review unit for you as soon as possible. It seems to be made by LG and very similar to the Optimus 7 which received positive reviews at launch. The unit comes with a nifty blue case and some blue and black headphones.
Expansys have posted a hands on with the phone here
We'll keep you posted with news about a review unit, if anyone buys one, please let us know your thoughts!