We have been invited along to London this Wednesday by the team at LG. The swanky event takes place at Claridges to launch a new Prada Phone by LG 3.0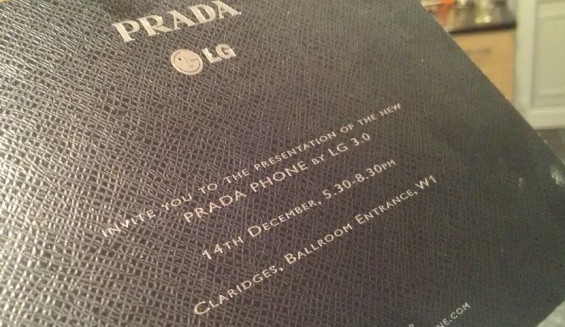 The internet is full of rumours that this will be running Android and there'll be some really impressive specifications. Oh, and let's not forget the top-quality Prada logo.
We will be bringing you more news and information from Claridges in London on Wednesday, so check back for more information.