With it coming to the end of 2011 there is something many of us are looking forward too…. no not just Christmas, but because with any new year comes the exciting Mobile World Congress event from Barcelona. Spain.
Slightly later next year, MWC starts on the 27th February until 1st March but expect news to start flooding in from the 26th as many manufacturers have special events the night before it all officially kicks off.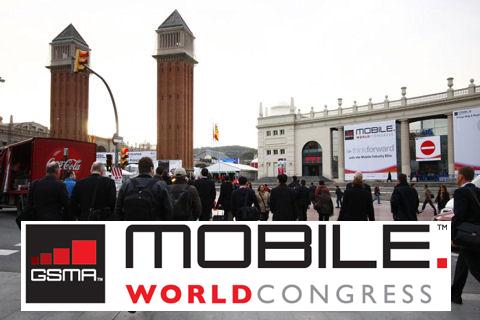 You might have noticed that the CoolSmartPhone team has been covering even more news than ever before thanks to the growing number of team members, so next year whilst myself and Leigh are running around the event getting you hands on photos and thoughts of the devices, our crack team will be busy behind the scenes putting together content from the press releases and much much more!.
Needless to say this will be the BIGGEST Mobile World Congress for CoolSmartPhone ever with everyone looking forward to seeing what is announced just a few months away.
Last year we got hands on time with the Samsung Galaxy S2 which ended up being phone of the year!, and also other top phones such as the LG Optimus 3D, the Samsung Galaxy Tab 10.1, Sony Ericsson Play and I got my hands on the most exciting service for me that that was experiencing LTE via Verizon Wireless for the first time live from Barcelona.
2012 will be an amazing year for the smartphone and we will be there bringing you all news as it happens as well as some great reviews and some more content in the works.