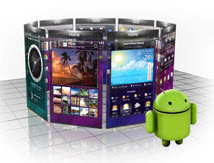 SPB Software, the mobile software development company famed for it's prevalence on Windows Mobile devices of the past, has been acquired by Russian company Yandex for an undisclosed amount.
Yandex is known throughout Russia as the provider of the country's leading search engine and operates across most of Eastern Europe.
SPB Software is known for many of it's mobile based deployments such as SPB TV, SPB Wallet, and perhaps it's most famous offering, SPB Mobile Shell which provides mobile based devices across most platforms, with a full user interface replacement engine.
Yandex hopes to use SPB Software's expertise in the Mobile market space to help develop it's search capabilities on mobile platforms.
Sources: Press Release – Yandex – SPB Software