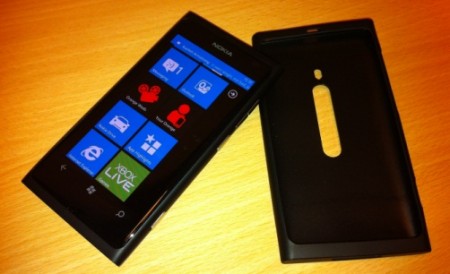 With adverts popping up everywhere, positive reviews and pre-order numbers looking good, you certainly wouldn't think there was anything to worry about. However, a Forbes story quotes Pierre Ferragu, an analyst from Bernstein Research, who casts doubt on the Lumia handsets.
With no breakthrough innovation, we believe Nokia's new phones are unlikely to get traction in a highly concentrated high-end. Second, we don't believe Lumia phones are competitively priced. Third, we believe in economics of increasing returns for mobile ecosystems and judge rather unlikely that Windows can gain critical mass against Android and iOS. Fourth, we have seen evidences of lack of traction for the Windows operating system over the last 12 months and challenge the idea that the Nokia brand can make a meaningful difference today.
There's definitely an element of guesswork here and, although other analysts have chipped in with similar predictions, we've not seen those concrete sales figures just yet. An update to the story states that sales of the Lumia handsets are "likely" to be less than a million for the entire quarter, although this is another prediction.
Link – Forbes