A report by the market research and consulting group, Strategy Analytics, shows that China, not the US, is now the superpower in relation to smart phone sales growth.
The report goes on to detail that in the third quarter, sales grew by 24M versus the US's 23M.
The growth is attributed to local, low cost manufactured devices such as those distributed by China's ZTE.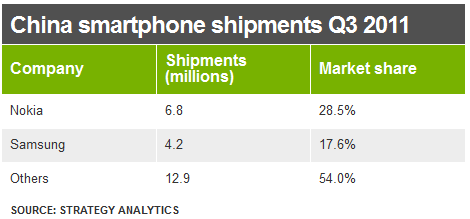 Strategy Analytics also stated that while shipments to China grew by 58% sequentially during that period, those to the US fell by 7%.
Asia and China in particular is growing in many industries and it seems the mobile technology industry is just one more string to their bow.
It is suggested that this growth should only improve innovation for mobile devices as consumer choice becomes more varied and accessible.
Sources:  BBC