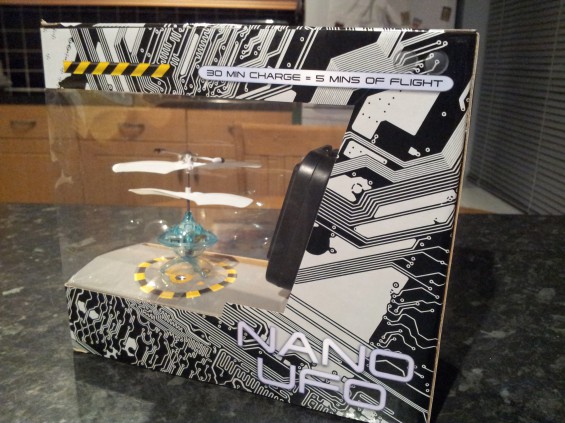 So, this is a strange one. We got sent a Remote Control Nano UFO toy from the nice people at FindMeAGift.com. It's £13.99 and, if I'm honest, I thought it would fall apart after a few minutes.
Why do I say that ? Well, I'm supposedly a serious phone reviewer, so being sent a toy figured a bit lower down in my priorities list. When this arrived I presumed it was one of those polystyrene flying toys that would just take off, crash and never fly again.
I gave it to my son. He's three years-old and, after he'd bounced it off nearly every wall and ceiling in the house, I was pretty amazed that it was still in one piece.
The pictures do show the device best. It's a fairly small thing and is charged from the remote control itself. It needs 4 AAA sized batteries. They're not included so you have to unscrew the battery cover and slap them in.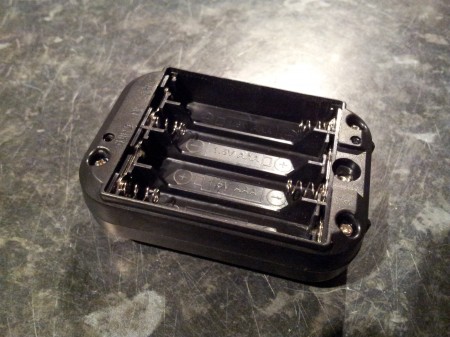 The remote control itself has a slider on the front, an on / off switch and a button for turning the funky light on the UFO itself.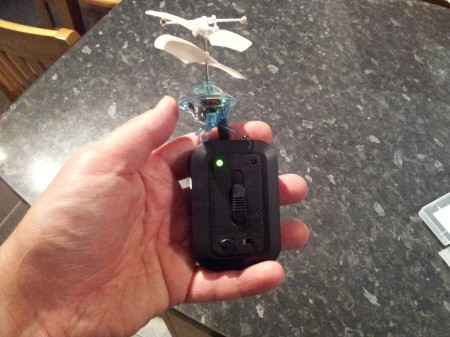 There's a little prong on the top. I'm not sure how to describe it, but you pop it out and plug it into the bottom of the UFO itself. When the UFO is turned off (there's a little switch on the bottom) it'll charge using the 4 AAA batteries in the remote.
The manual stated that a 30 minute charge gives you around 5 minutes play-time. We ended up charging it for 10 minutes at a time, and that seemed sufficient to keep it air-borne.
The helicopter seems to work by rotating the upper blades. The motion spins the lower half in the opposite direction, so that rotates the lower blades the other way and helps with the lift.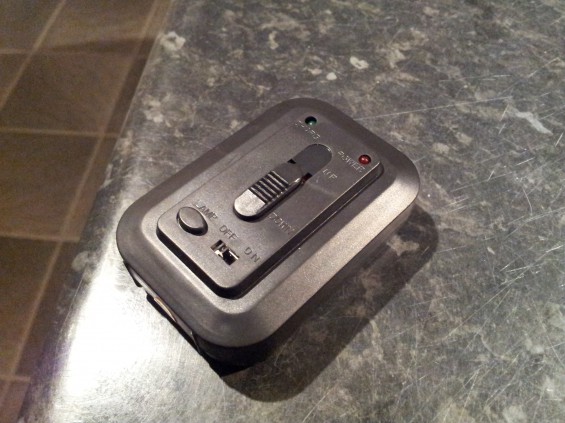 Control is a little tricky. It's a little like controlling a Scalextric car. It's all too easy to push the slider all the way up and have it smash into the ceiling, crash to the ground and wildly spin around on its side. It takes a bit of time to get things just right but, what I can say, is that it's still in one piece after doing that several times over.
I was a little disappointed that you could only really control the device up and down (not any other direction) but it doesn't really dampen the fun that much 🙂
Overall, I like the weird light you could turn on and off. I like how easy it was to charge and I liked how easy it was to get going. If I had any advice it would be to not try and fly it outside. The wind catches it too easily and it'll soon go out of range. It's a little embarrassing to go knocking on your neighbours doors asking for your toy helicopter.
The best way to show the device is through video, so here's a few showing my skills 🙂