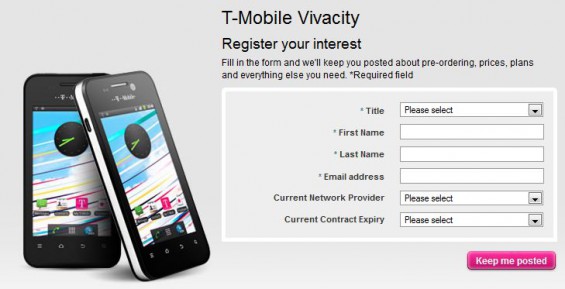 Whilst surfing around the T-Mobile Coming Soon section we stumbled on this, the T-Mobile Vivacity. It appears to be a ZTE-built device and has a 3.5″ screen running on Android 2.3 with a 5 megapixel camera plus a further one up front for video calls.
Other specs, which we've borrowed from Littlewoods, include 3G, WiFi, multi-touch screen, Bluetooth, GPS and a microSD expansion slot.
On the face of it, this looks to be another quality bargain-basement device and Littlewoods are peddling it for £119 without a contact.
Links – T-Mobile – Littlewoods