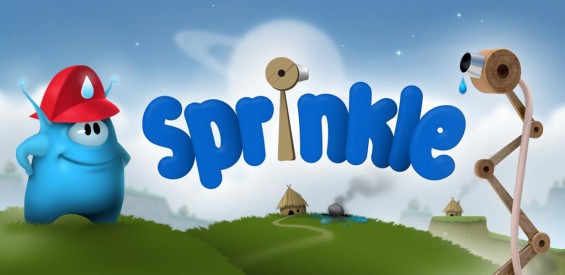 Sprinkle has been available for Tegra 2 tablets and phones for a good few months now. I was annoyed I couldn't play it on my new Galaxy s2 and had to make do with my Advent Vega. But in the last few days the developers "Mediocre" have updated the app to work on any device now. When I say any it will probably only run on fairly new devices, as it is a quite a big and intense game.
Yes but what is it? I hear you ask. Well here is what the Android Market has to say about it.
Ready, Aim, Squirt! Using a water cannon mounted on a crane, players must adjust the height and angle of the cannon to fight fires, move obstacles, spin wheels and activate traps in this challenging water-physics based puzzler! But squirt carefully as you will run out of water and the less water you use, the more drops you earn!
Sprinkle is available for devices running Android 2.3 or greater!
Using some of the most realistic water physics seen on an Android device yet, Sprinkle is a brain-teasing game that will have players straining to figure out each puzzle and obstacle.
Sprinkle features:
Amazing water physics – Some of the most realistic water physics ever seen on an Android device make Sprinkle an exciting and addictive puzzler.
Brain-teasing puzzles – What starts as simply pointing and spraying to quench each fire becomes much more challenging, as players must overcome the intricacies of each puzzle before time and water run out.
Blocks, boulders, and cogs oh my – Use the power of your water cannon to move blocks of ice and boulders, spin giant cogs, and depress traps inorder to reach and extinguish every last fire.
The inhabitants of Titan, a moon of Saturn, lived out their days peacefully in their straw hut homes – until space tourists from Earth crashed through Saturn's rings, bringing a storm of flaming asteroids crashing down on the Titans. To combat the widespread fires threatening their homes, the Titans have built a massive water cannon. And they need you to man it!
It really is a great game it has plenty of levels and only costs £1.24 on the market. So below is a video of the game as well.
[yframe url='http://www.youtube.com/watch?v=DO1lAEHW7sY']
Source – Droidgamers – Market Link