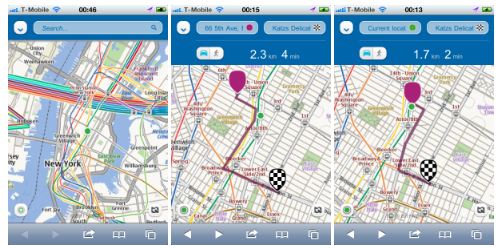 Yep, you no longer need a Nokia to get your Nokia Maps goodness. Simply browse to maps.nokia.com and it'll locate you using the HTML5 wizardry. Other features include..
You can see where you are on the map, thanks to HTML5 support for positioning
You can find addresses, businesses and other places of interest, anywhere in the world
You can get to know the places: all the essential information about a place are presented on one page (pictures, user reviews, popular travel guides description, contact information)
You can plan the fastest route to your destination by car or on foot
You can see where the public transport lines go, and where the stops are
You can share your favourite places with your friends via SMS, email, Facebook or Twitter
The newest version of Windows Phone should also be able to use this new online version, but there's also an offline mode for downloading maps without the mobile data shock. Give it a try and see what you think – no apps required.
Link – blog.ovi.com
Credit – Johnny B