We are waiting for the live video just to start but Samsung have given out the information on their new flagship device and it is officially called the Samsung Galaxy Nexus with a very impressive spec list which can be found below..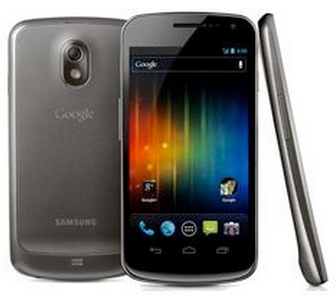 Android 4.0 'Ice Cream Sandwich'
1.2Ghz Dual Core CPU
LTE or HSPA+ Depending On Market
4.65 Inch 720p Screen
Super slim keyless design
5 Megapixel Rear Camera
1.3 Megapixel Front Camera
1GB RAM
16 or 32GB Storage
1750 mAh Battery
NFC
With this monster spec list and stunning looks, Android is looking to rule the world and with a phone like this who will argue with them!
The new Nexus will be on sale in many locations in November. It will be the first phone using Android 4.0, aka "Ice Cream Sandwich". This new version of the OS is built for both phones and tablets and includes…
– New font optimized for HD displays
– Adaptable software buttons
– Better on-screen keyboard
– Interactive notifications and resizable widgets
– Better, faster browser with a refined tab manager and the ability to sync with Google Chrome
– "The best mobile Gmail experience to date" with a new UI.
– Ability to search Gmail even when offline
– Cleaner Calendar UI with zoom functionality to quickly access appointments
– High resolution photos of contacts, improved "People" app for managing contacts
– Zero "shutter lag" on the Galaxy Nexus
– NFC (aka "Android Beam") to share webpages, maps, apps and videos
– "Face Unlock" to unlock your phone by… smiling at it.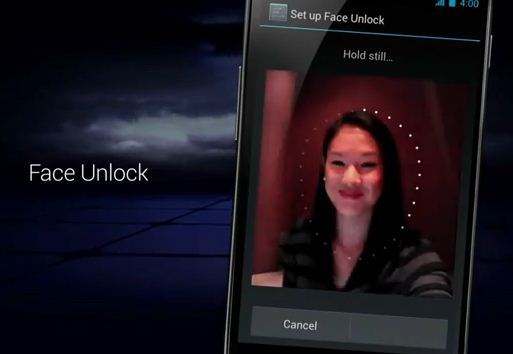 The Galaxy Nexus also includes..
– Live Effects for changing your appearance on the fly!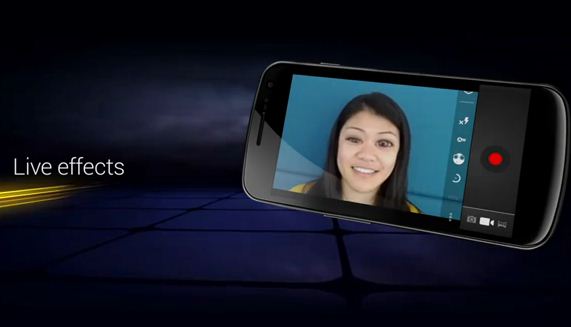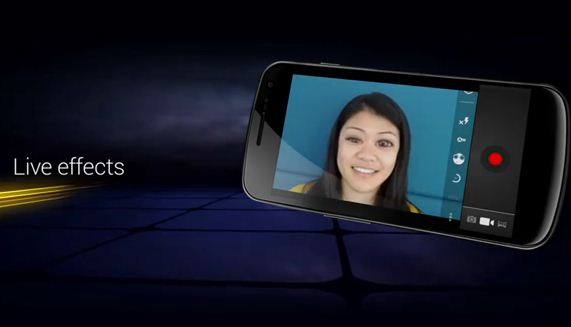 – Data usage monitor for keeping track of your MB allowance..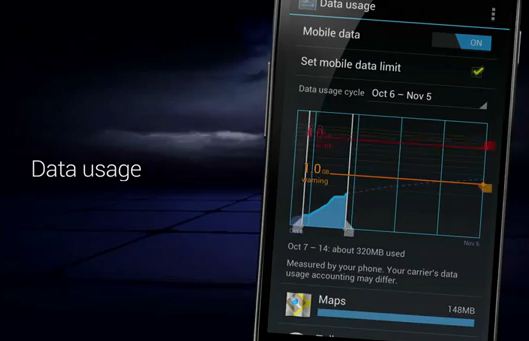 inks – Samsung Galaxy Nexus – Google Blog
Beaming a video with a single tap or unlocking a device with only a smile sounds like science fiction. Now, you can actually do these things (and more) with a phone that fits in the palm of your hand.

Wednesday morning in Hong Kong—together with Samsung—we unveiled Galaxy Nexus, the first phone designed for the latest release of Android 4.0, also known as Ice Cream Sandwich.

With a super slim profile, Galaxy Nexus features a 4.65" Contour Display with true high definition (720p) resolution and a lightning-fast dual core 1.2ghz processor combined with 4G LTE or HSPA+ technology. Galaxy Nexus also features the latest in software: Ice Cream Sandwich makes Android simple and beautiful, and takes the smartphone to beyond smart.

Beauty and simplicity
With Ice Cream Sandwich, our mission was to build a mobile OS that works on both phones and tablets, and to make the power of Android enticing and intuitive. We created a new font that's optimized for HD displays and eliminated all hardware buttons in favor of adaptable software buttons. We also dramatically improved the keyboard, made notifications more interactive and created resizable widgets.

The desktop-class browser is significantly faster, featuring a refined tab manager and the ability to sync your bookmarks with Google Chrome. Ice Cream Sandwich also features the best mobile Gmail experience to date, with a new design that lets you quickly swipe through your inbox and search messages even when you're offline. Calendar boasts a clean new look and you can zoom into your schedule with a pinch.

Connect and share
People are at the heart of Ice Cream Sandwich. We rethought how you browse your contacts with the new People app, which combines high-resolution photos and updates from Google+ and other social services. It's also easier to capture and share your life with family and friends. Galaxy Nexus sports a high-end camera with zero shutter lag, automatic focus, top notch low-light performance and a simple way to capture panoramic pictures. Shoot amazing photos or 1080p video, and then edit and share them directly from your phone.

Beyond smart
Galaxy Nexus isn't just a smartphone—it's beyond smart. Ice Cream Sandwich gives you complete control over the amount of mobile data you use by helping you better understand and manage it. We're also introducing Android Beam, which uses near field communication (NFC) to instantly share webpages, YouTube videos, maps, directions and apps by simply tapping two phones together. Face Unlock uses state-of-the-art facial recognition technology to unlock your phone with nothing more than a smile.

This weekend marks the third birthday of the G1, the first-ever Android phone. Nine releases later, more than 550,000 Android devices are activated daily.

Starting in November, Galaxy Nexus will be available in the United States, Canada, Europe and Asia. Check out the Nexus website for a product tour and more info.