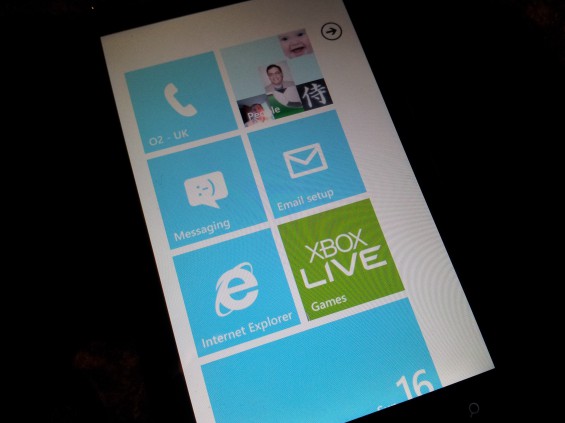 The Nokia 800 is almost ready to roll and Mango, the new version of Windows Phone, is hitting handsets now. But what's inside? We've taken a look at some of the highlights, there's more details on the Windows Phone UK website.
Custom ringtones
About this time last year we were pretty shocked by the fact that you couldn't add your own ringtones to Windows Phone 7. In 7.5 you can now create your own ringtones. There's still a few gotchas – the MP3 or WMA files have to be less than 40 seconds and less than 1MB in size, but that's fine for most people. All you have to do is fire up the Zune software and assign the "ringtone" genre to your music.
Speech commands
Apple have made a rather big deal of their voice-powered "Siri" personal assistant. On Windows Phone 7.5 you can text and search via voice. It can also read out new text messages and reply by talking. Just press and hold the Start button to get going. There's four keywords – Call, Text, Find and Open. We've given it a spin below.. it can be a little.. "interesting"..
Threaded messaging and Conversation View
Bringing together messaging in Facebook, Messenger and texting through a singular threaded messaging view. A new Conversation view adds grouped emails – hooked together by the sent and received emails.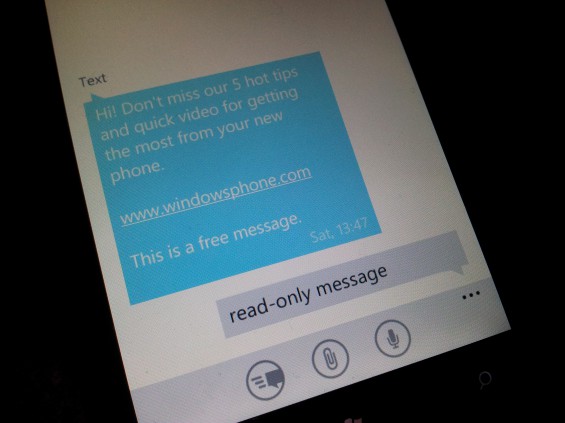 Linked inboxes
Bring together multiple mail accounts into one place. Although your mail still stays separate it'll show on one screen.
Groups
Cluster your contacts into sensible groups. Work colleagues, mates, family – you can then send text messages or emails to the group you want.
More sharing options and more networks
Facebook checking, video sharing, sharing from IE and the addition of Twitter and LinkedIn to the OS itself.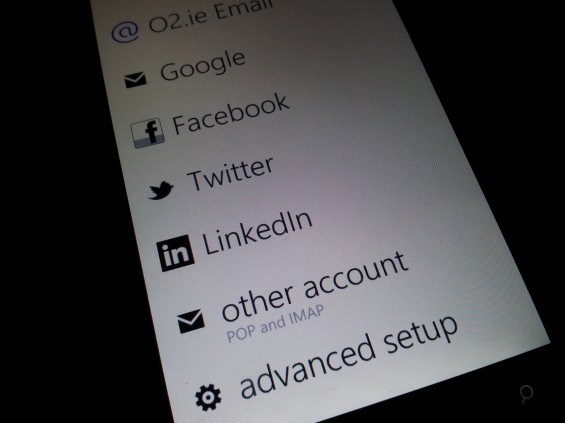 History details
Click into a contact and you'll see all the emails, texts, chats and calls with that person.
Multitasking
Hop between apps with multitasking. Open one app, get the info you need, then quickly switch into another.
App Connect
If you're searching the web for something, Windows Phone will suggest apps that could help you out. If you're searching for a film it'll suggest an app that will show times for you etc.
Better Live Tiles and More in Marketplace
Quicker and more fun updates are now included in tiles. More apps are now included to make it easier to find the apps you need.
More intelligent Calendar
You can now view several calendars in one account and see Facebok events within the main calendar. Respond and react from one place.
A better search
Using the improved voice search or web search, you now get to search Music and see product info through "Vision Search" to scan QR Codes.
Local Scout
This will show shops and restaurants near you, no matter where you are.
Mall maps
A bot American this, but if you're at the Shopping Centre it'll show you a floor map.
Driving directions
Navigate using maps and directions in 7.5
Video sharing and picture tagging
Now your phone will automatically "see" and tag faces when you're uploading to Facebook or Windows Live. You just need to add names and you're done. You can also email or share videos too.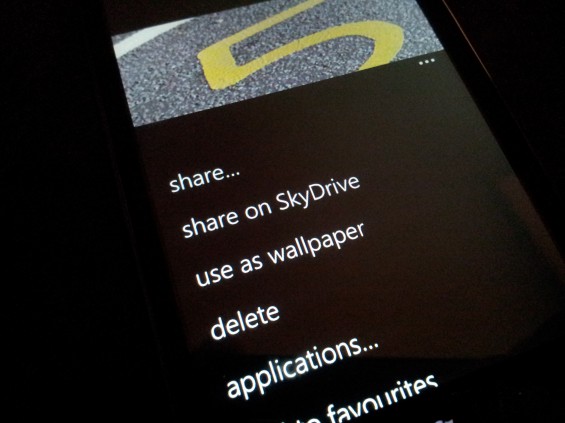 Persistent camera settings
We spotted that Windows Phone 7 chose to ignore your settings in the camera app and reset them back to "defaults" after you came out of the app. This has now been rectified, which … well, we're very glad of. It means that you can now go into the camera app, increase the resolution and, surprisingly enough, it'll remember the setting you changed for next time.
New Pictures hub, Playlists, Podcasts Smart DJ
A redesigned Pictures Hub and the ability to save and play Playlists is now available. A Smart DJ mixer will stream DJ Mixes via the Zune Music Pass.
Sync with SkyDrive, new Office Hub, OneNote to-do lists and Excel improvements
Your Office docs will now sync with SkyDrive and your handset. Edit them on the phone later and edit later on your PC. The Office Hub has had a face-lift and OneNote has introduced to-do lists. Excel has a new easier cell-selection.
Games Hub
This has been revamped and you can now dress up your avatar, track achievemeents and get messages from Xbox LIVE friends.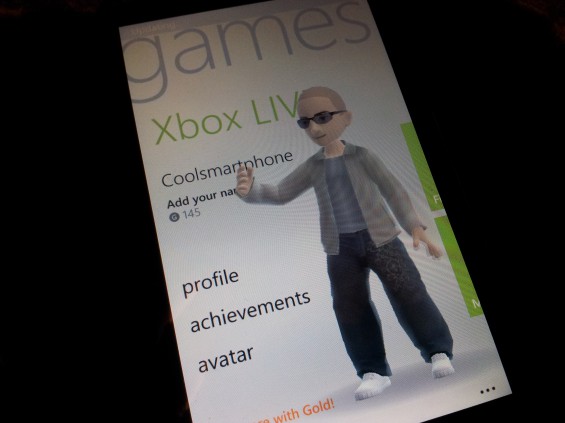 Internet Connection Sharing and Hidden WiFI networks
Got a connection on your phone but need to use your laptop or tablet ? Share the mobile network by enabling a mobile WiFi hotspot. You can also now connect to WiFI networks that don't broadcast their identity
My Windows Phone
This new website lets you control and manage your phone. You can find a lost handset, see your pictures, reinstall apps and get your Xbox stats.