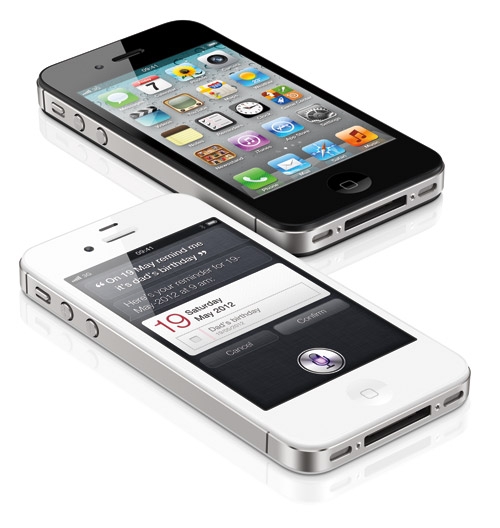 Got my iPhone 4S today. Walked straight into the Vodafone Store, no queues, had the device I wanted in stock. Thanks very much Vodafone Stockport.
The new device looks very, very similar to the iPhone 4 other than a few cosmetic changes;
The antenna – The 4S now has 4 strips, 2 on either side of the handset. Hopefully this will be able to abolish the "your holding it wrong" call drop outs.
Proximity Sensor – The Proximity Sensor has been moved to just above the earpiece, on the white device there is colour missing, this makes the sensor more effective solving the issue some users had on the old 4 pressing the screen with their face.
Volume Controls – Not sure if anyone has noticed this, the change is very slight, I only noticed because I tried a case from my iPhone 4. The Mute switch and volume controls have been moved down to make room for one of the antenna strips at the top left side (looking from the front.)
After coming from and iPhone 4 the differences on the outside don't seem to be much, apart from the fact I have a White one and my other was Black.
I've not really had the chance to use the device properly yet so either myself or Dan will let you know how we get on after a few days.
If you got an iPhone 4S let us know about your experience getting it and thoughts on the device in the comments.