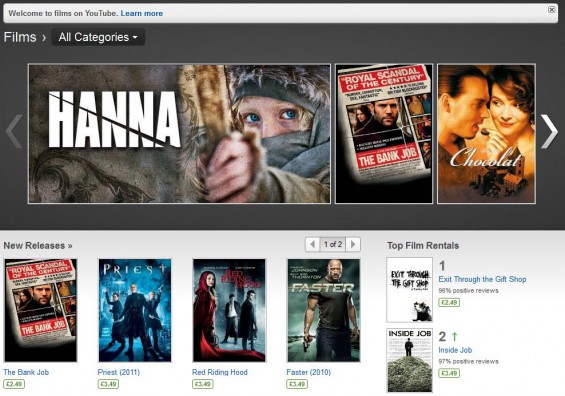 Want full-length movies on your Android tablet? Yeah sure, you can find various illegal ways of doing it, but if you just want to pick up your tablet or phone and start watching a film it can be a bit cumbersome.
Now you can use YouTube Movies. Oh and yes, it doesn't just work in the US. Here in the UK I've just browsed to it on my handset and there's a wide selection of movies, some from just £2.49. Prices increase depending on how new the movie is and whether you want to watch in standard or high definition.
Once you buy a movie you get 30 days to start viewing it and then a 48 hour pass to watch the it. There's Comedy, Action, Documentary and more.
But wait – it gets better. There's even free movies to watch including Peter Pan, Cops and Robbersons and Gullivers Travel.
Link – Films On YouTube