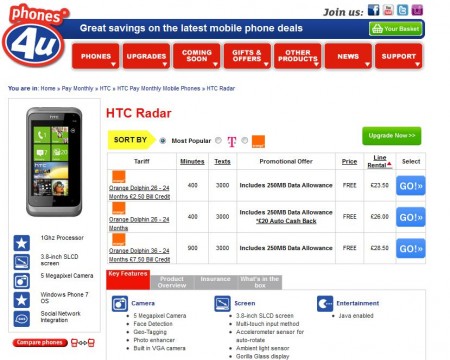 The HTC Radar and HTC Titan have both just appeared on the Phones4U website.
We managed to get a lot of hands-on time with the HTC Titan (full specs here and the HTC Radar (full specs here) some weeks ago but we didn't expect them to actually ship until October 7th.
The Titan is available for free on contracts costing £31 or more and the Radar is free on contracts starting at just £23.50 per month. Not bad at all. Both handset run the very latest Windows Phone 7.5.