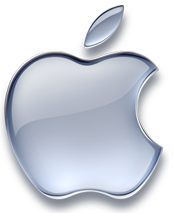 New reports have come to light about the 4th October. Although these are still "maybe" there is some solid information included.
The new report from the guys over at AllThingsD is that "October iPhone Event to be held on Apple Campus." Yes, Apple are to hold the event at home in Cupertino. Yerba Buena Center for the Arts (YBCA), San Francisco has played a big role in Apple events and seen the majority of Apple product Launches, the first and second generation iPad where announced here along with all variations of the iPhone up to now. Is YBCA already booked? Not sure, but we know that the Moscone Centre is booked by Oracle on the 4th. This has been another Venue for Apple Events, like the WWDC 2011.
Comments are popping up suggesting that this is due to newly placed CEO Tim Cook taking centre stage. A small intimate audience should make him feel more comfortable on his first dabble at a media event. Tim will more than likely be the main focus of attention from the press members, after taking over from Jobs in summer, while others will be paying more attention to the products he's announcing. We know that iOS 5 and iCloud are to be announced but what else is really coming?
"One more thing…" Will this be the iPhone 5's big day? I'm hoping so, £££'s at the ready.