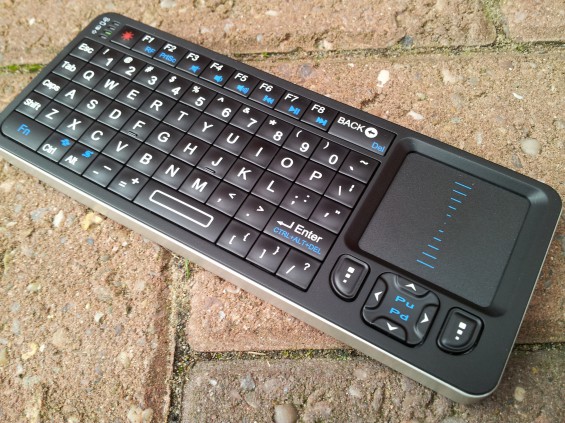 This, after you've parted with $55.57 (around £35.16 as I type), is the Rii MINI i6 2.4GHz Wireless Keyboard and Universal Remote Control. Confused? Well yes, the concept itself might seem a little weird. It's a fairly simple infra red remote control one one side, suitable for "teaching" with your normal TV remote. It'll do set-top boxes too with a second setting, so you can turn your TV, then switch to your Sky or Virgin box and switch channels on that.
It's small and pretty perfectly formed in a monolithic design. In the box is the device itself, a cable to charge (and pass through) via USB and a manual. The instruction booklet describes in a little detail how to train the device. It's a little "Chinglish" but you can work out roughly what's going on without too much detail.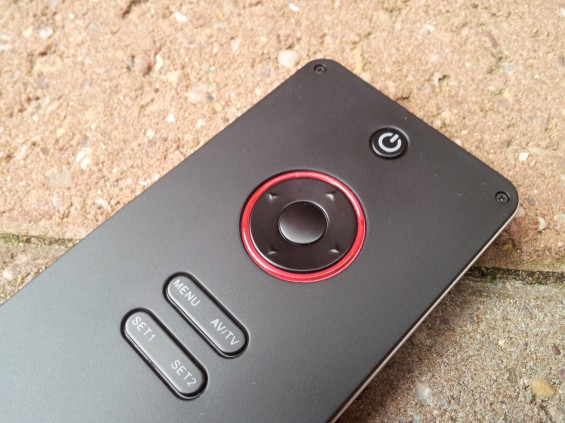 On the infra-red "remote control" side it's a fairly basic layout with fairly limited functions. Although this is enough for more TV activity, I would've liked to have seen a few extra keys, perhaps a numeric keypad to switch between the myriad of TV channels a little quicker. After training it worked flawlessly.
On the other side, the QWERTY keys are a little "plasticy" but it worked perfectly well. Image that you have a small PC behind your TV and want to play a film. This remote will let you switch to the "VGA" or HDMI input with the IR side of things then, using the trackpad on the Bluetooth keyboard side, open up the movie file and start watching. You can then flick over and increase or decrease the volume without moving.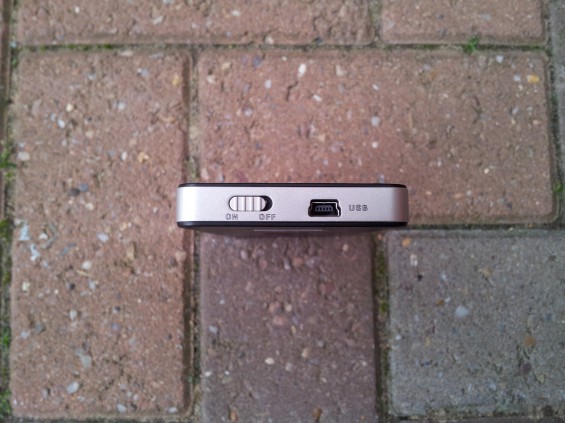 I thought that I'd perhaps need some special drivers but luckily it just worked without a problem. I plugged in the USB "dongle / receiver" bit and it just started working straight away. The rounded keys were pretty easy to type on and I was glad that all the "F keys" and the up / down / left / right navigation keys were included too. The mouse pad was also a pretty cool addition – great for lazy browsing 🙂
The whole kit is perhaps best seen in the video below…
This is a cool little gadget. As I mentioned before I'd perhaps like to see a few more buttons on the one side of the remote, but for the money I did like the ability to browse websites and enter URL's from the comfort of my chair. With most TV's now including a VGA and HDMI input it's simple enough to plug an old laptop or PC into your TV and then use this to manage everything – including the TV – from your comfy sofa. You should also be able to use this with certain Android tablets too.
Link – Pandawill.com