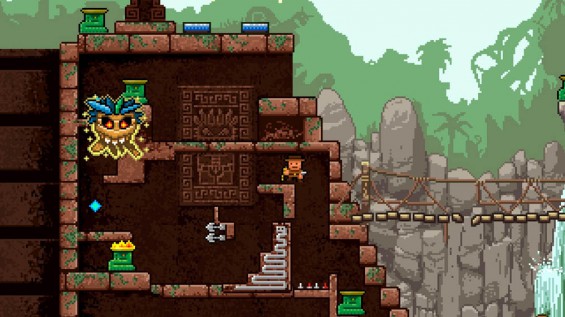 A new platform gamed called "Platformance: Temple Death" is now available for Windows Phone 7. Priced at just $0.99 or 79p it features 40 challenges, a zoom mode and three difficulty levels. You can take screenshots to share with your friends and there's a free trial available too.
While filming her latest movie, famous starlet Grace Belly gets abducted by a sect of evil savages. You decide to go and rescue her down the 'Temple Death'- a place filled with evil traps where only the fools can survive. –Warning: Fun platformer ahead! Contains lots of deadly traps, scoreboards, rewards, flopwards, 3 difficulty modes. Can you finish the Insane mode ?!?
Read more about it at Magiko Gaming or grab it direct from Zune. It's received glowing reviews so far.
Link – Magiko Gaming – Zune Link