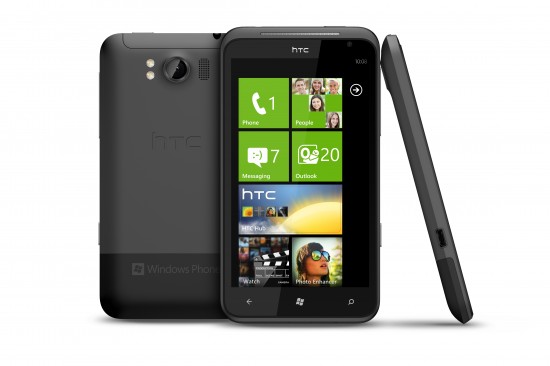 The HTC Titan is just.. Titanic.. Like the ship it's big and packs a mahoosive 4.7″ 480×800 LCD screen but it's not a great deal bigger than, say, the Android-powered Galaxy SII. The Titan is 6 mm longer than the SII and 4mm wider.
This, though, is powered by Windows Phone and packs a 1.5GHz CPU with 16GB of on-board storage and 512MB RAM. You'll also get GPS, WiFi, Bluetooth 2.1 (A2DP + PBAP), DLNA connectivity for beaming media to your TV and other devices, lots of sensors, a digital compass plus proximity and light sensors.
The camera is an 8 megapixel unit activated by a dedicated hardware button and there's a double LED flash giving you 720p HD video recording. There's a decent 1600mAh battery powering it all too.
Get the full specs here. The Titan was previously known as the "HTC Eternity". Expect it in October, when it'll begin rolling across Europe and Asia. It'll be available globally shortly after.
Link – HTC TITAN Specifications