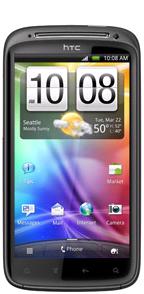 According to reports, if you are the owner of an unbranded HTC Sensation you should be able to get an update to Android 2.3.4.  
To check if it is available you need to tap menu>settings>about phone>system software updates and lastly tap check now. You may want to do this whilst connect to a wifi network as these updates are normally fairly large. You may also want to do a backup of any text messages or similar just incase the update decides to wipe all trace of you from your phone.
This update is meant to bring stability and performance as well as Android 2.3.4. As usual there is no official mention of this on the HTC support site. So if you have an unbranded device let us know if you have had this update and what differences you have noticed.
Source – Jared Dore