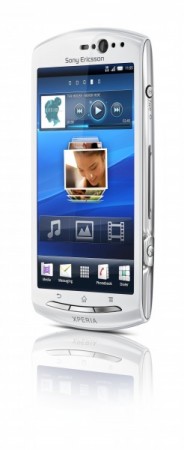 Sony Ericsson have announced a suite of upgrades to the software on their 2011 Xperia phones, along with a new model to showcase the new features.
The new software brings:
Android 2.3.4
Google Talk with video calling (for phones with front camera)
3d sweep panorama photography mode
Swipe text input
Greater Facebook integration
Support for new LiveDock docking station
Sweep panorama is a first for a camera phone, and does show Sony building further on their excellent phone cameras. Swipe will be welcomed by many too.
The new phone is the Sony Ericsson Neo V, which appears to have very similar specifications to the current Neo. Looking at the specifications the Neo V looks the same, but claims to have a smaller 3.3″ screen, although pixel count is the same. Seems possible thats a typo though, as the phone is the same size as the Neo, so we will try and get clarification.
The software updates will start to be rolled out in October, but no UK specific dates yet.
Nice to see after a shakey past with software updates Sony promising some really good stuff now.
The Neo V will be availabe in Q4 of 2011.
Link – Sony Ericsson blog