Last month the BBC launched a survey to try and find the actual mobile coverage in the UK. To take part you simply needed to download an Android application and use your phone as normal. The app then logged whether you were on a 3G or 2G connection and fed the results back to Epitiro, who built the app.
Today the results are out and it shows major gaps in coverage, even in towns and cities. The survey also showed that, when a data connection was obtained, it was only on 3G (HSDPA) for 75% of the time. A 2G (GPRS / EDGE) connection was used for 25% of the time that the phone was using data.
The BBC received 44,600 results and you can get the full results by using this interactive map. The image below shows Portsmouth – green sections are 3G, purple sections are 2G and you can select a coverage map for each network. In some towns and cities there's a marked difference in coverage between operators.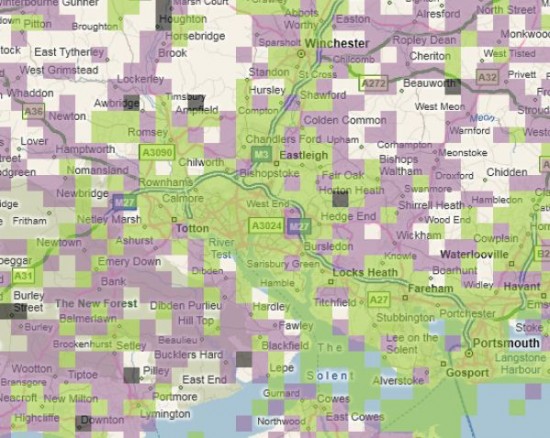 Links – BBC News – Interactive Coverage Map