Today we are going to look at a Honeycomb app for your tablet. Wizz Bar allows you to create a list of up to 7 shortcuts and be able to access these from within any other program via a spot on the status bar. Below is a shot of what the app can do.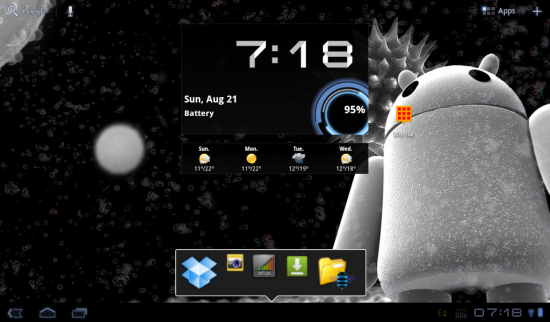 So as you can see above the shortcuts appear in a box for you to select. If you tap the area in the middle of the status bar then this box will appear. You just need to choose what shortcuts to put on there. I went for my files and some settings. I quite often want to find a file or password whilst using another app so this was ideal.
So once you have added the apps and shortcuts you want, you tap the apply button in the top corner and your done. All that remains is to test it out.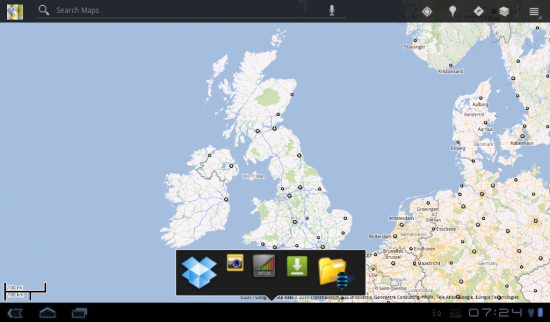 The app is free in the Android Market but a paid version is available also which allows you to set more than 7 shortcuts. The only problem with the paid version is that is not on the Android Market. You would have to go to their website and pay them there! Any way below is the link to the Market so off you go and enjoy.