Gallery Excluder is a fairly simple app that lets you remove all of those folders from your gallery app that you do not want to see.
I have loads of music, icons, wallpapers, downloaded images and lots of real pictures. Sometimes a folder that contains an image will appear in your gallery and it just clutters things up and increases load time.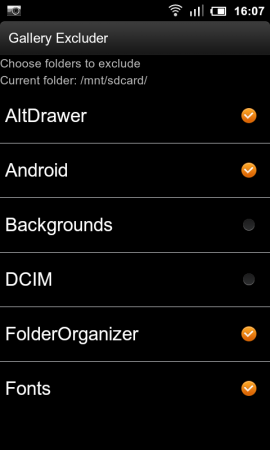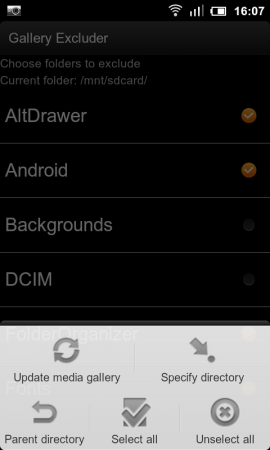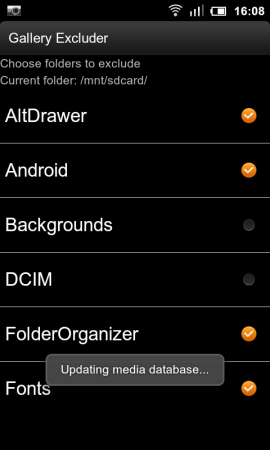 Gallery Excluder is available for free in the Android Market. Once installed it will present you with a list of folders on your sd card. You need to choose which folders you want to exclude from your gallery. Once you have been through the list tap menu>update media gallery and it will update your gallery app. This app does not work on Motorola devices. You also need to be careful with folders containing album art. Excluding these can mess up your music players artwork. One last thing, we covered Quickpic the other month and that can do the same thing.
Overall it is a great way of tidying up your gallery without having to install a totally different gallery app or manually adding a .nomedia file to each folder yourself.