Three have just sent out a press release which talks about a deal with Archos to enable the G9 tablet to have access to the Three UK network 'out of the box'
For the full press release check below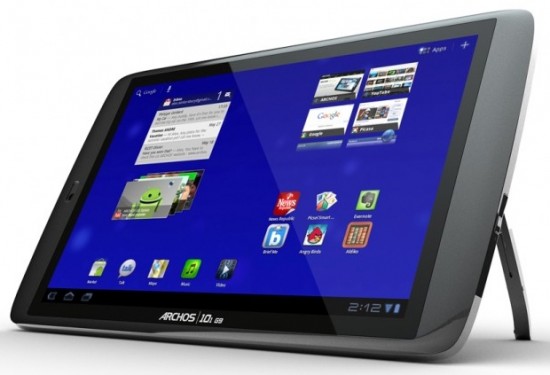 Three sign first UK 3G Deal on ARCHOS G9 Tablets

London, 02 August 2011. ARCHOS, leader in the internet-based Android tablet market and Three, the No.1 rated network for Mobile Broadband*, have today signed an agreement that will provide users of the next generation ARCHOS G9 tablet devices with out-of-the-box Mobile Broadband on Pay As You Go from Three.

Three provides award-winning** Mobile Broadband and has the UK's biggest 3G network, which was designed for the mobile internet. Providing ARCHOS customers with the best 3G access in the country.

The ARCHOS G9 range now offers its users a unique 3G stick for laptops designed to fit perfectly into the back of any ARCHOS G9 tablets to enable its customers to stay connected on the go or at home either on their laptop or their G9 tablet.

"We are delighted to offer our customers an out of the box access to the best 3G network in the UK, said Henri Crohas CEO of ARCHOS. The agreement will mean that our customers can access data on the go at affordable prices and speedy download times."

David Kerrigan, head of Mobile Broadband at Three commented: "The new ARCHOS range are great tablet devices for people looking for powerful, easy to use tablets that are always connected and we're delighted to be working with an innovative company like ARCHOS".

This agreement is the first in a series that will cover all of the ARCHOS distribution territories across Europe. ARCHOS is constantly looking to provide its customers with the best solutions and value on the market, as such the company is working hard to provide a choice of 3G operators at a local level.