Well finally all you Apple fans can get Google+ on your devices, Apple have today approved the G+ app and it's available for download at the App store HERE.
Available for iOS 3.1 and above, requires iphone 3G, 3GS and 4, no mention of ipad or ipod.
Unsurprisingly this has been available for Android devices from the day Google launched G+ , but Apple have managed to get this approved nice and quickly meaning there is sure to be a surge in interest-look out for more unknown people adding you to their circles!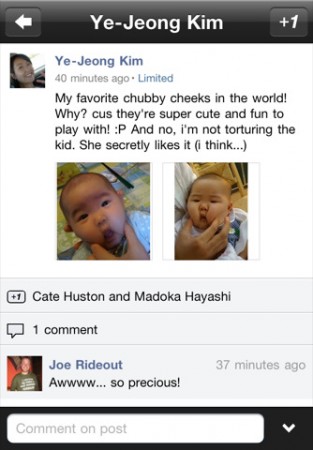 Not sure what I'm talking about? Google+ is Googles new social network, it looks very similar to Facebook but operates differently, it's been an invite beta test since it's release, but invites now seem to be readily available and open.
Go HERE to read more.