Google are now rolling out a new version of the popular Market application with a brand new look and feel which does look a lot nicer than the existing version we have now become used too.
This new version will include support for Books and Movies if you are in a supported market.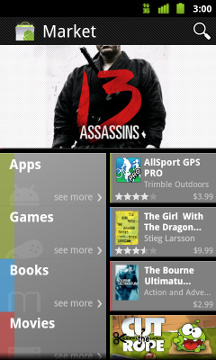 [yframe url='http://www.youtube.com/watch?v=5Pbo-d62ivY']
Keep an eye out for this update on your Android device, the one in the video is a Nexus S so it is possible these customers will see the new version before anyone else, if you do let us know!
Link: ThisIsMyNext