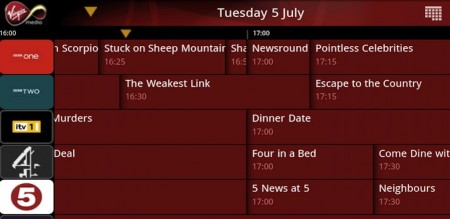 Virgin Media have just released an Android app for their popular TIVO boxes. Rather like Sky's Sky+ app, the application features a TV guide and the ability to set your box to record remotely.
I find this one of the most useful features on my phone frankly, so great to see it coming to Virgin boxes.
An iOS app will be available, but it has to negotiate Apple's approval process first, so no word on timing for that yet. You can grab the Android app from the Android Market using the link below – "Virgin Media TIVO app" is a bit of a mouthful for the search engine…. 🙂
Link – Virgin Media TIVO app in Market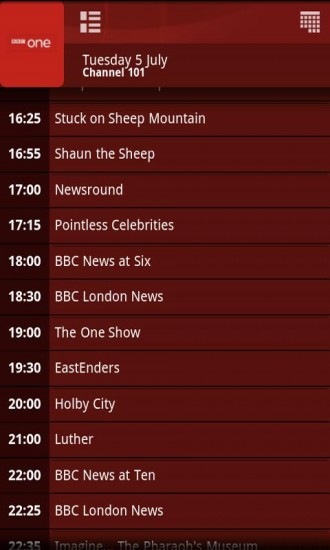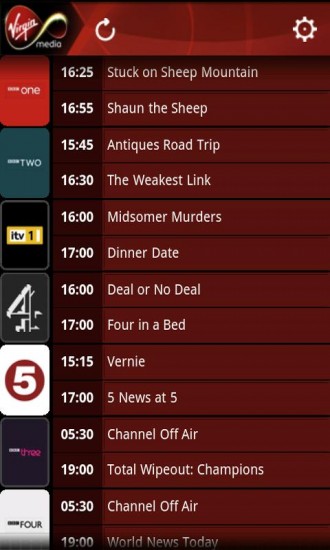 Virgin Media launches TiVo® on the go-go
New Virgin Media TV Guide mobile app with remote record for TiVo

Virgin Media has today launched the Virgin Media TV Guide smartphone app, the perfect companion to its cutting edge new TV service powered by TiVo. The free* Android app enables customers to browse the TV guide, see what's on over the next seven days and remotely set recordings from their mobile device, meaning Virgin Media customers with TiVo never need miss out on their favourite shows.

Available now from the Android Market Place, and coming soon to the Apple App Store for iPhone**, the Virgin Media TV Guide app gives viewers ultimate control of their TV viewing. Virgin Media customers can personalise the app by creating a list of their favourite channels to ensure they're kept up to date with the week's TV schedule, and, with a detailed synopsis for each programme, telly fans can get the low-down on the latest episode, record their favourite show or series, and share what they're watching with friends and family by text or email.

Alex Green, executive director of commercial TV & online at Virgin Media, said: "We think Virgin Media's TiVo Service is the best way to watch TV and our new mobile app enhances that experience by ensuring you'll never miss recording a programme whilst out and about. Our TiVo service already offers the most flexible and comprehensive recording options and features, which this new service complements."

Virgin Media TV Guide app is available now by searching for 'Virgin Media TV Guide' in the Android Market Place, with availability in the Apple App Store to follow. Customers who don't have a smartphone can still access Virgin Media's TV guide via the mobile web at m.virginmedia.com/tvguide. For further information about Virgin Media's TiVo Service visit www.virginmedia.com/tivo.