The HTC Sensation was announced not long after Mobile World Congress and with high specs was clearly going to be their flagship phone for a while. I was invited to London for the announcement of the Sensation where I was also lucky enough to get some quick hands on time with the handset to check it out.
Thankfully there was not long to wait for the phone to get a release on Vodafone and it is Vodafone who kindly loaned us the HTC Sensation to bring you this review. The HTC Sensation is currently on an outstanding offer getting you a free handset from just £36 a month which gets you 900 Minutes, 3000 Texts, 750MB UK Internet, 2GB UK WiFi and 25MB a day roaming in the UK which is really handy for when on holiday as I found out recently.
Here are some of the specs of the HTC Sensation:
Android 2.3 Gingerbread
1.2Ghz Processor Dual Core Processor
768MB RAM
Front Facing Camera (WiFi Video Calls)
8 Megapixel Camera
HSPA 14.4mb/s Download/ 5.76mb/s Upload
Bluetooth 3.0
802.11 B/G/N WiFi
GPS
The HTC Sensation is the flagship top high end smartphone with some very impressive specifications and features which will be talked about during this review. It also features the most up to date version of HTC Sense, version 3 which includes a new lock screen and shortcuts to most used applications.
The Sensation also comes with a 8GB MicroSD memory card with support for up to 32GB but this all depends on what you want to use your phone for. For a lot of people 8GB is more than enough for apps like Spotify with large music collections.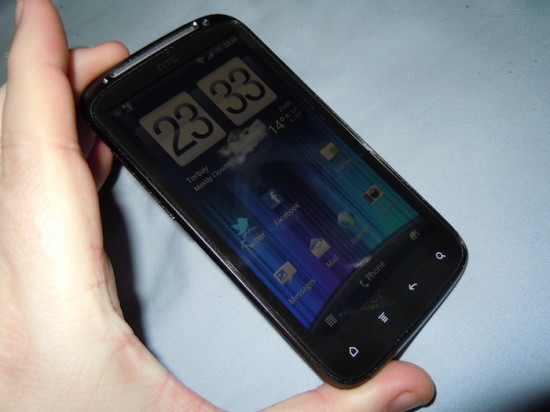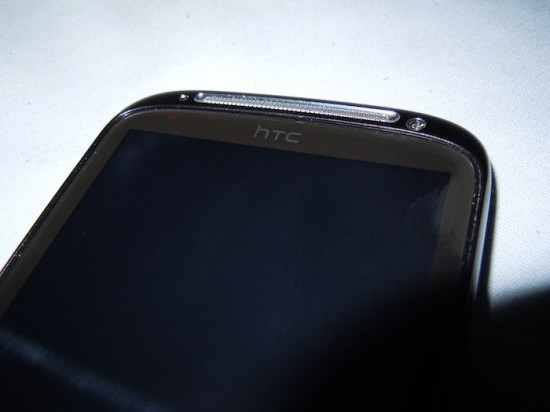 If you look straight on at the Sensation you get at the top the large speaker grill with a status light which will flash if you have a missed call, text, email or some other update including Facebook update etc.. You also have a front facing VGA camera used for video calls, unfortunately this only seems to work over WiFi where as phones like the Samsung Galaxy S2 do video calls over both WiFi and 3G. Although this keeps costs down as WiFi video calling is free where as 3G video calls always cost a lot of money and have had a bad reputation for a while where as since Apple announced Facetime which is their WiFi video call option this feature seems to be talked about a lot more now, it is nice to see a front facing camera on the Sensation as it gives customers the option if they want to video call or not instead of just not allowing them too.
The Sensation gives you a very large 4.3 inch touch screen with a super high resolution of 960 x 540 pixels, this is the same as the QHD screen on the Motorola Atrix and just short of the retina screen on the iPhone 4 which has 960 x 640 pixels but on a smaller screen. There is another 4.3 inch screen handset from HTC and that is the Desire HD but where as that handset is more square shaped, the Sensation is thinner and taller making it easier to hold and appear smaller overall.
The high resolution screen really is a beauty and the only way you can really appreciate it is by seeing it for yourself it really is that good, perfect for watching video clips either normal quality or even 1080p full HD it looks stunning. The same can be said for viewing images, this is all down to the QHD resolution packed into the 4.3 inch display which also makes web browsing a very good experience normally loading full websites in the built in browser and you can then select the part of the site you want, much nicer than getting a mobile version of the site all the time or a poor resolution version where you need to keep zooming in and out to find what you want.
Below the screen are the mostly standard Android buttons, these are not physical buttons but part of the glass screen setup which covers right from the top to the very bottom of the front, these light up too so can be used in any lighting conditions. These buttons are for HOME, MENU, BACK and SEARCH. These keys are seen on most Android phones on the market today and are pretty standard now which makes using different phones a lot easier.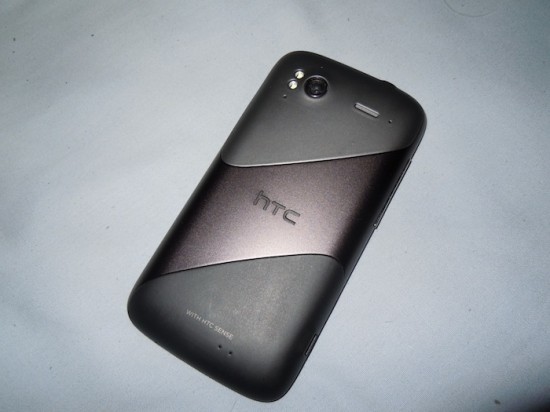 The back of the HTC Sensation is made up from a single cover which comes away unlike some of the recent phones where just a small piece comes away from the bottom, this is a whole single back cover with a small 'lip' which goes over the front to cover the front facing camera and speaker. The design is made up from three different colour tones, a dark grey, a gin metal grey and a near black , this is all for show but does make the phone look very smart. When you look at the back at the top there is a dual LED flash used for the camera or for the Flashlight app which is rather handy and a great simple addition to the phone. There is an 8 megapixel camera which I can thankfully report is one of the best HTC have used in a phone. Whilst still not on par with some other top end cameras seen from manufactures like Apple and Nokia, for a HTC camera you are getting good quality and more than acceptable for normal use. I took the Sensation away with me on holiday in Madrid recently as well as a Nokia N8, whilst I did use the N8 more for the better camera lens I did take a fair few pictures on the Sensation and where the Sensation beats the Nokia is in the video recording resolution (not quality bare in mind) as the Sensation can record in FULL HD 1080p compared to 720p HD seen on other phones. Some sample photos and a video can be found below.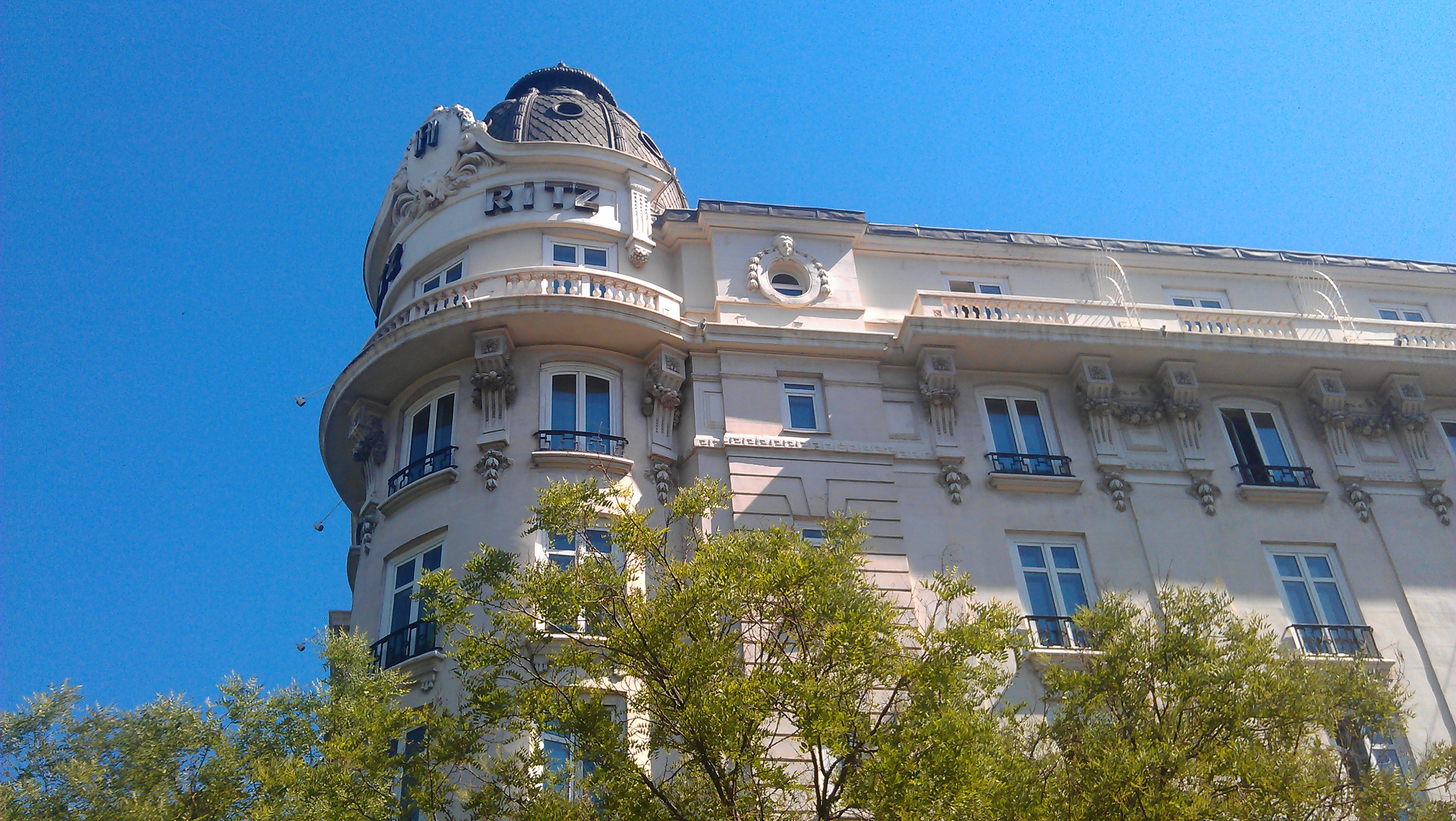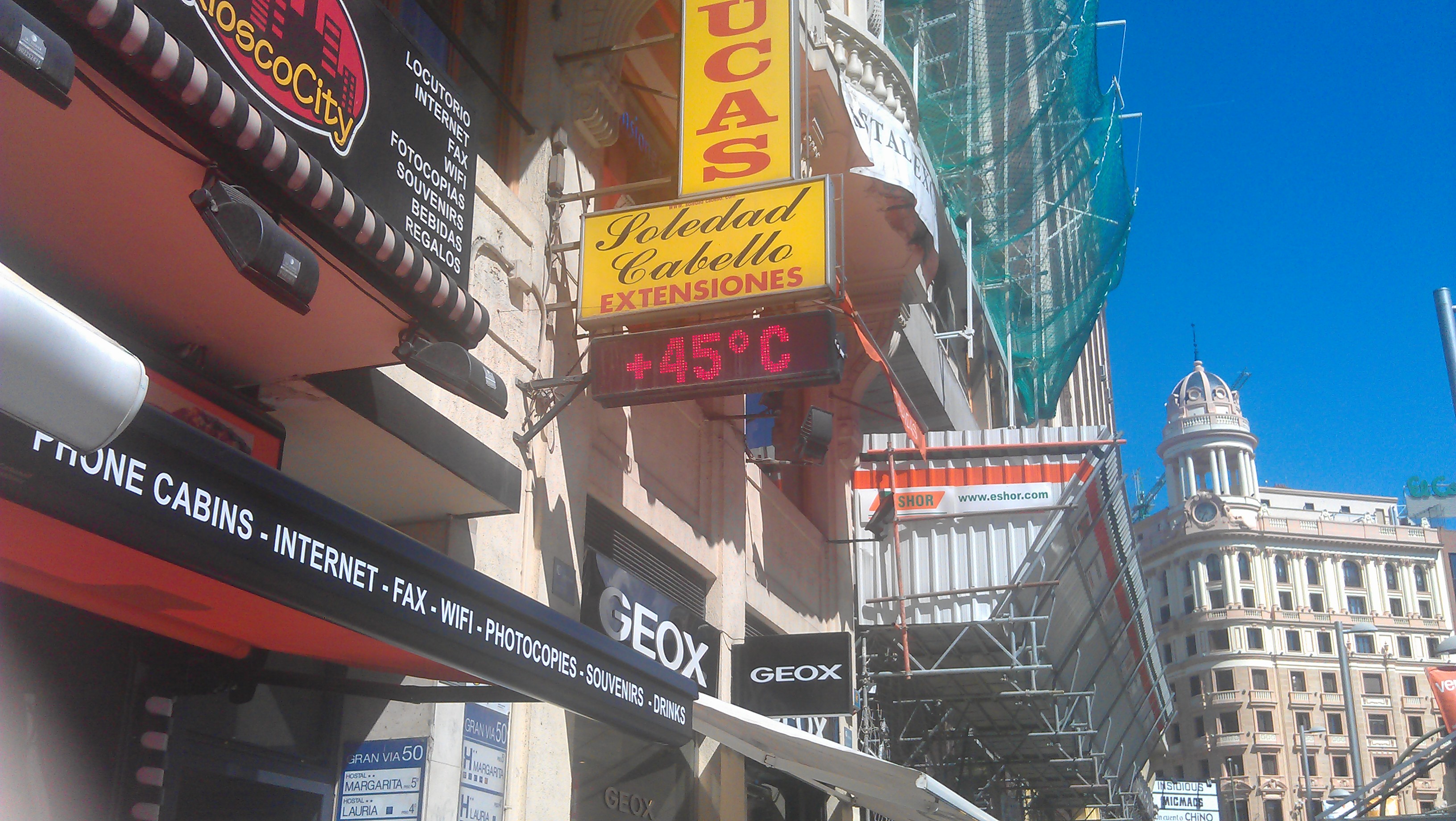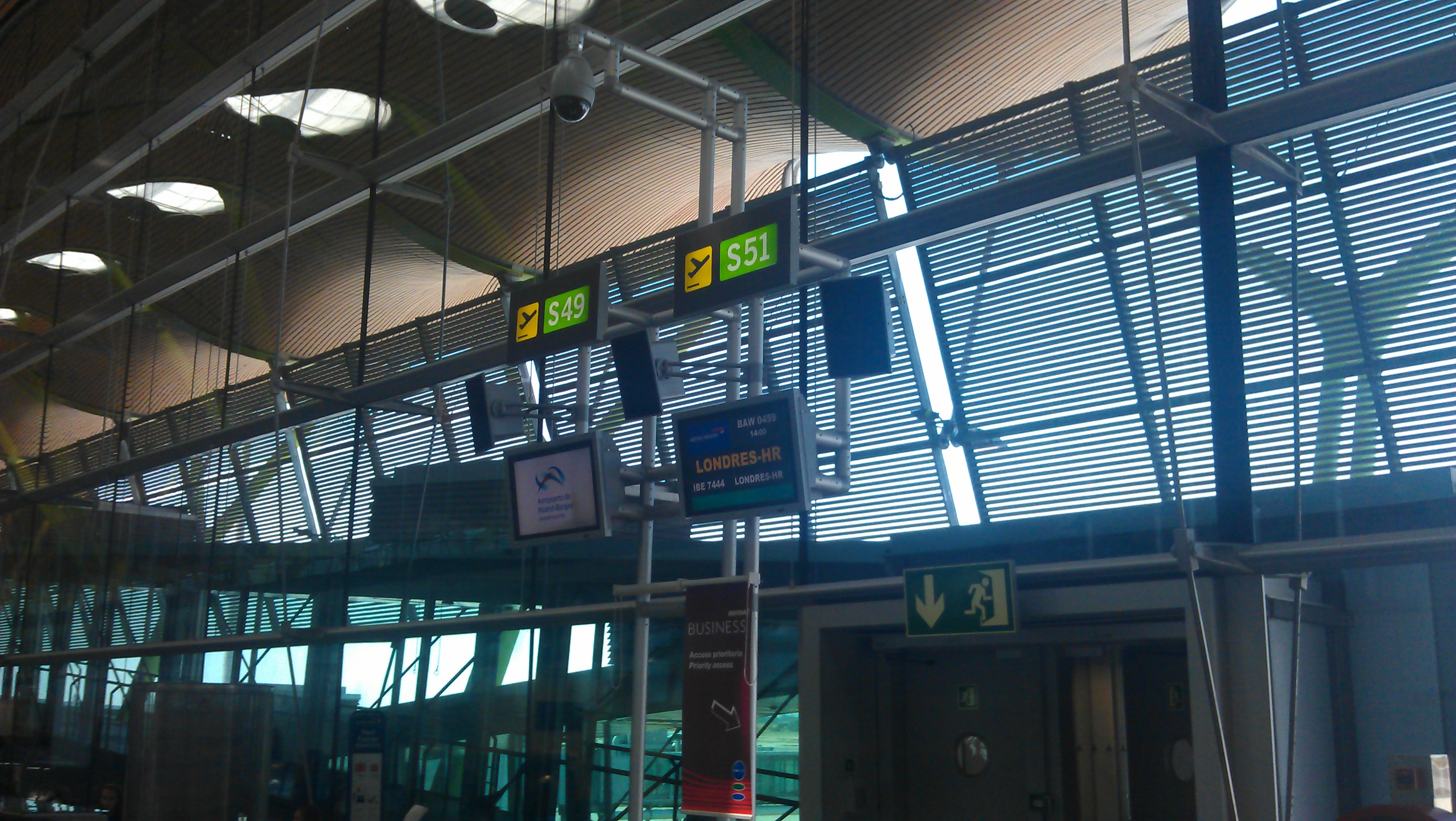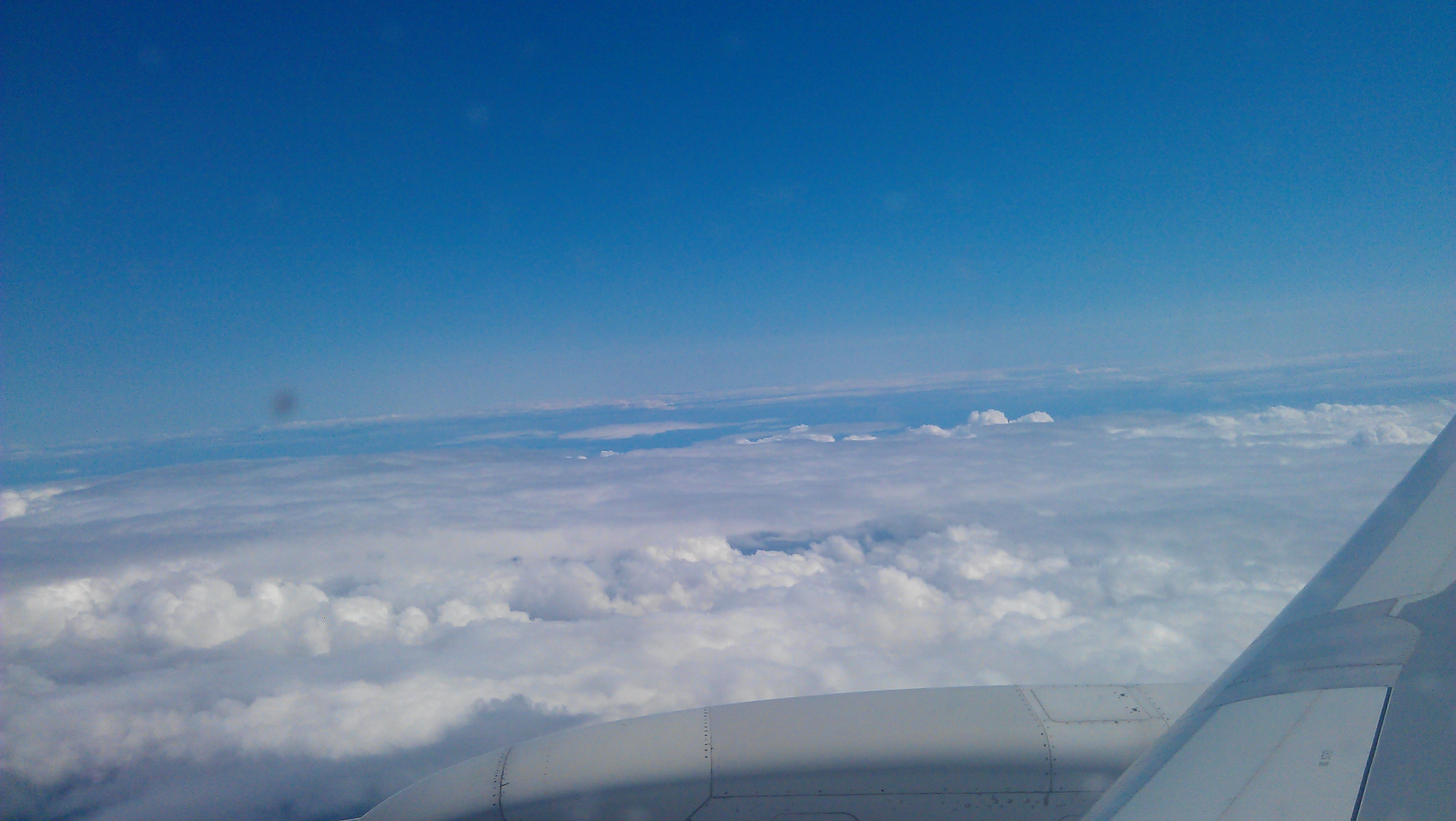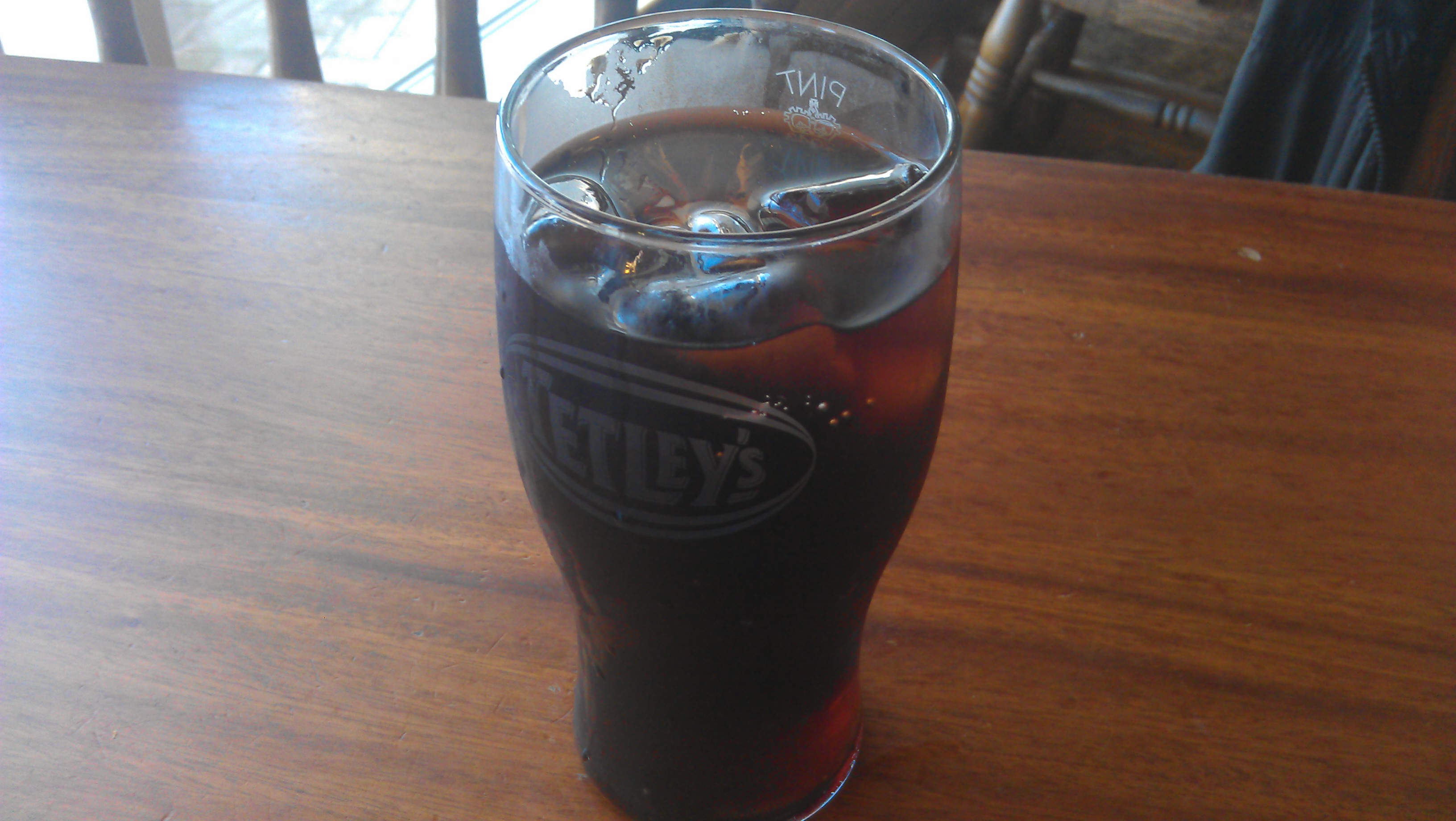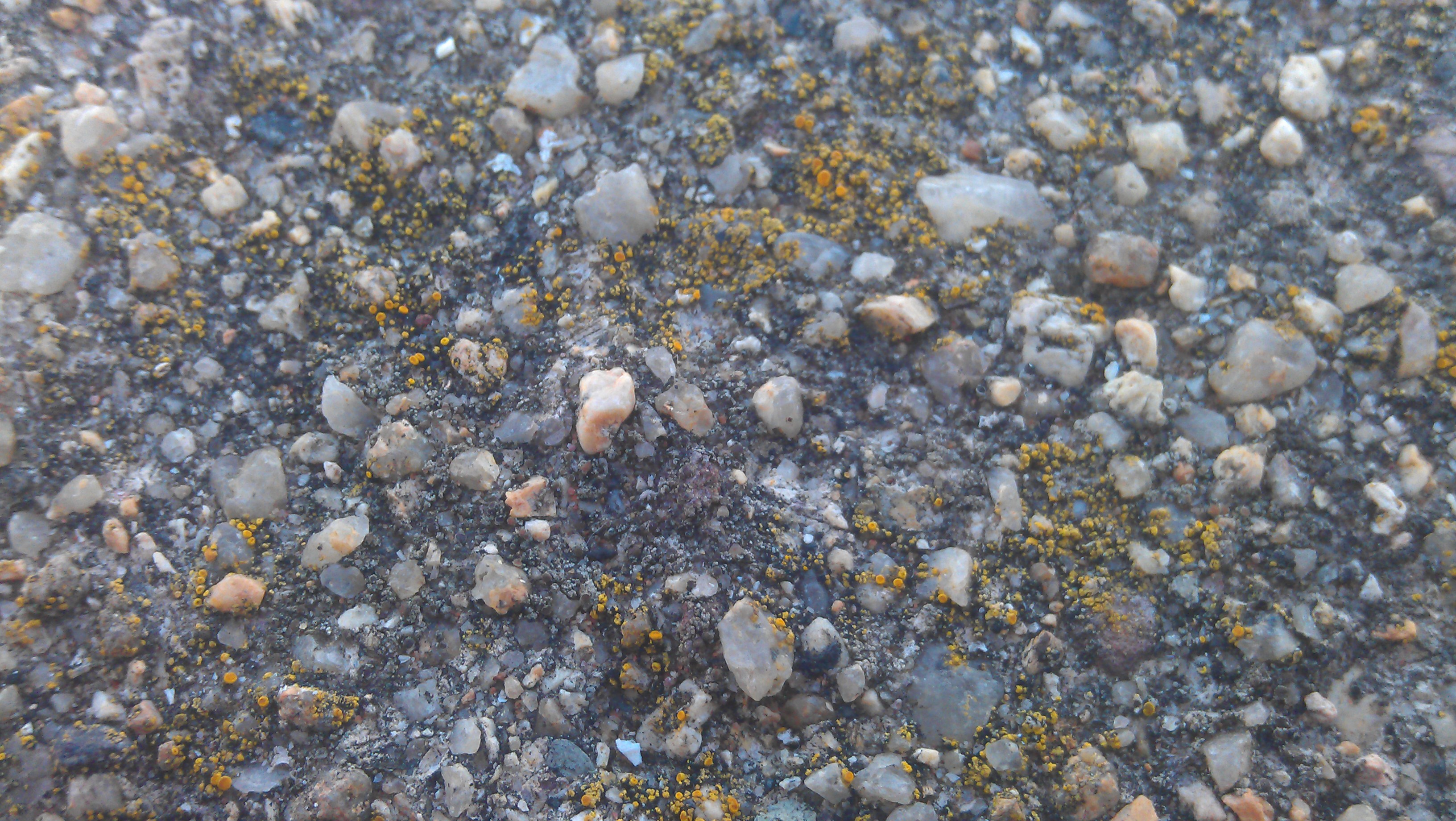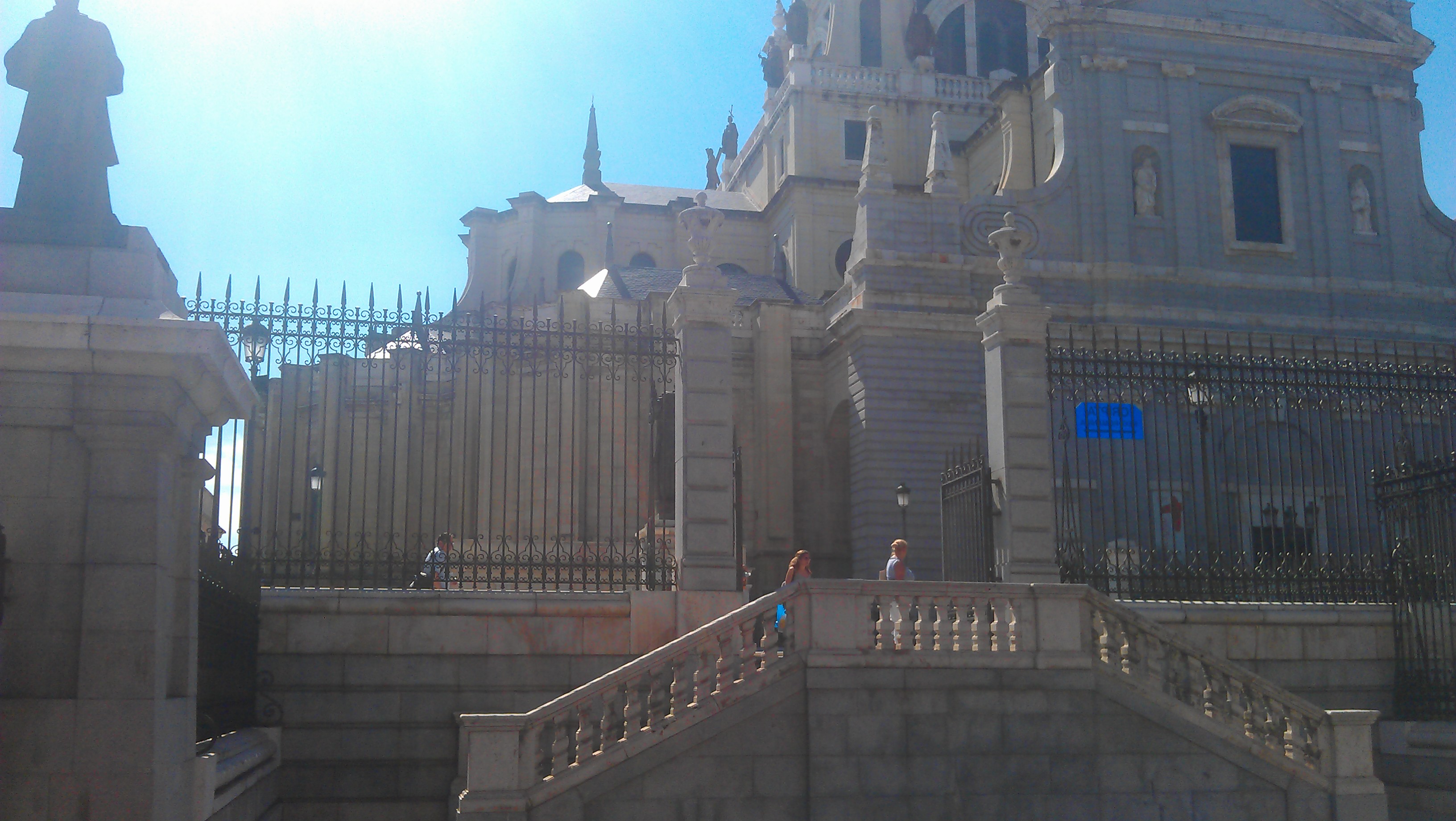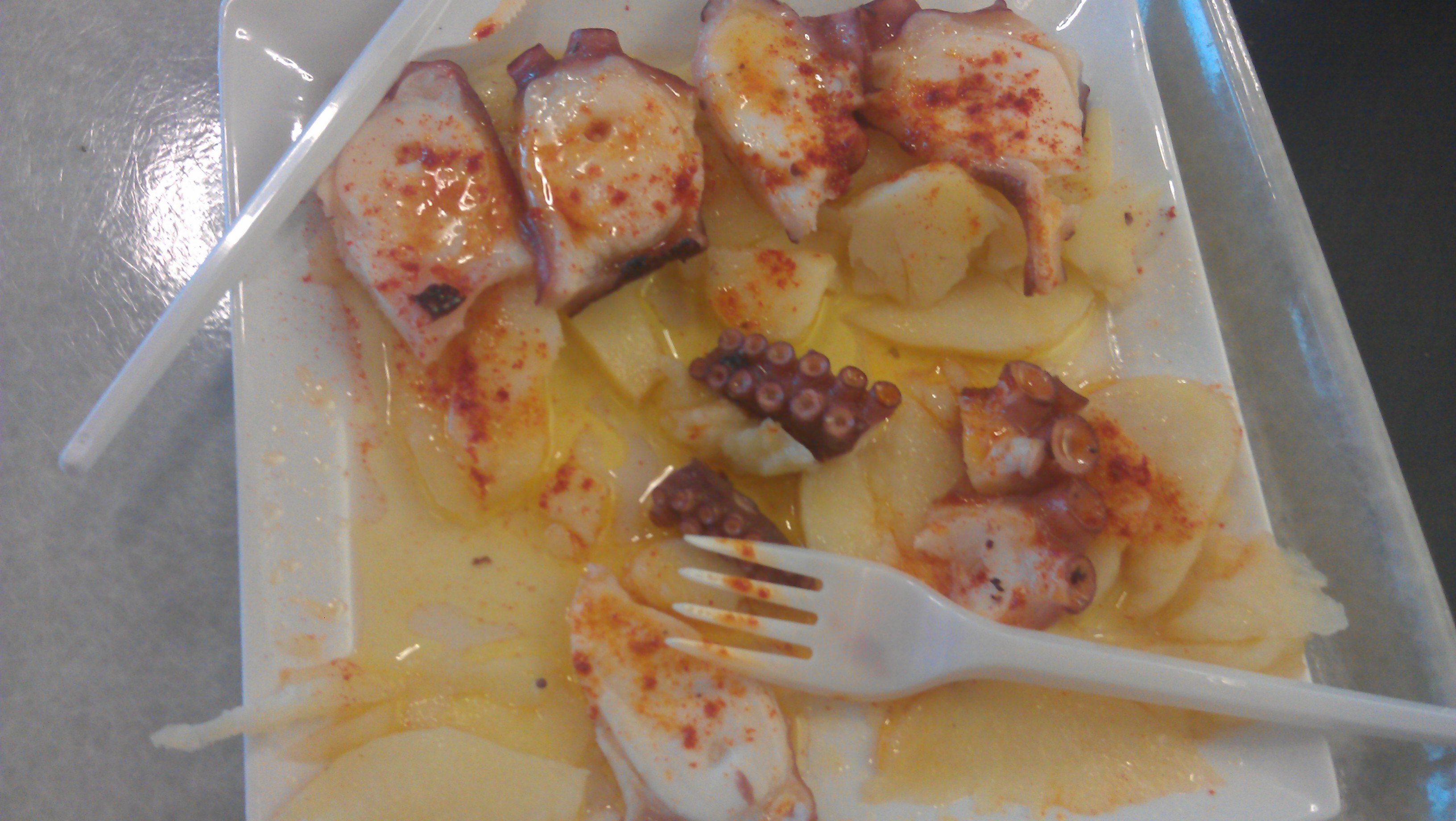 Some of the pictures above have come out better quality than some of the others, this is down to lighting and even the position of the sun at the time it all makes a difference and if taken wrong can cause issues like lens flare or even a big dark shadow where your main focus should have been. Whilst not the best camera on an Android phone it is a great step forward in photography on a HTC device and for a lot of people more than good enough to use for lots of camera needs.
Video can be recorded at 1080p HD resolution which is really good for the 'tech geek' group who like their numbers, but to be honest it is all just a numbers game, 720p given the right lens and quality can capture some stunning video to be played back on a wide range of devices including HD TV and computer screens. Considering most video footage will be either seen on a computer and saved for viewing later on or uploaded to a video sharing site such as YouTube there is not much need for most people to have anything higher than 720p, what HTC are going though is showing off the power they have under the hood of the Sensation and at least giving you the option for 1080p if you so need.
Next to the camera is the speakerphone which is very loud and reasonable quality again when compared to some other HTC devices we have testes such as the Incredible S, the Sensation seems better quality which is a good step forward.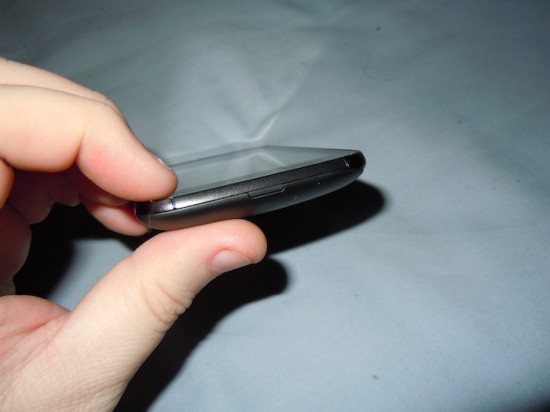 Looking at the bottom of the phone you just get a small button which is used to take the back cover off which as said before, the whole back cover comes off not just a little bit at the bottom.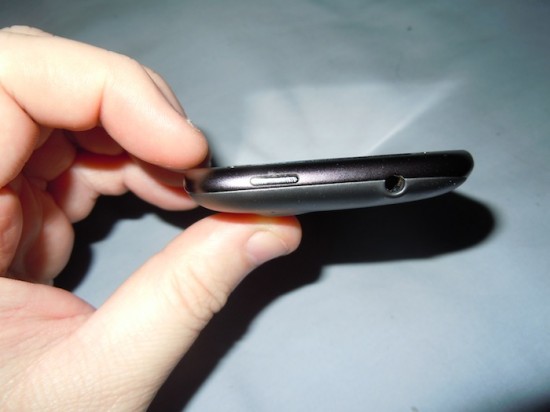 The top of the phone has the on/off button which also puts the phone into a standby mode. There is also the 3.5mm headset jack which is standard on most phones these days including non Android smartphones. With so many people these days listening to music with their own headset, to include any other headset port apart from a now standard 3.5mm one would have been crazy so well done HTC for sticking to what is already working well.
The left hand side of the Sensation has the silver volume up and down buttons which are large and easy to find when you want to turn the volume up or down when in a phone call. There is also the MicroUSB port which is used for the charger and the USB cable for data transfer. The great part about recent Android updates is having WiFi Tethering included so you do not need the cable for this, the main reason people will want the cable is for for fast content transfer such as large video clips and for lots of photos.
The right hand side of the Sensation is the same as the ChaCHa we recently reviewed, completely black, no buttons, no holes, NOTHING!. As I mentioned in the ChaCha review a dedicated camera button would have been ideal but even more so on the Sensation due to the 8 megapixel camera and HD video recording options, instead you have to rely on tapping the screen to take a picture or starting to record a video. This is again disappointing but something we have seen addressed and the HTC EVO 3D which has just been announced does feature a dedicated shutter key so it looks like HTC are listening and keeping with the times, it is just a real shame a powerhouse like the Sensation has it missing off.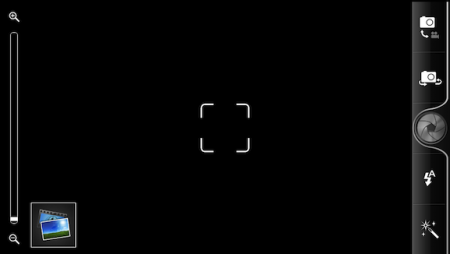 Final Thoughts
It is no secret I am a big fan of the high end phones and the Sensation fits perfectly into that range so when I had the chance to review one I was really extired about putting it through it's paces and seeing what all the fuss was about, especially as a already had a slight teaser at the launch event but this a chance to take the phone away from the dark underground press event and test in real world situations.
First of all the screen is worth a mention again, it is simply stunning with super high quality resolution at QHD you are getting the closest thing to the Apple iPhone screen which Apple fans rave so much about, this is the Android version of that for now.
There are quite a few plus points to take from the Sensation, the highlights of these being:
+ Very impressive screen quality
+ Unique apps such as HTC Watch for video rentals
+ Improved HTC camera with 8 megapixels
+ Great build quality
+ Front facing camera for video calls
There are also some negative points to take into account when looking to purchase a phone and these are
– Poor battery life, does not last a day even with a 1500mAh battery
– Rather large for some people due to 4.3 inch screen
The Sensation is hardly cheap, costing £449.99 sim free or £36 a month over 24mths (£41 over 18mths) including a good amount of minutes, texts and data use but then again when you count all the great technology the Sensation has and look that is is cheaper than the plastic Samsung Galaxy S2 with better overall build quality you are getting a very good phone with a stunning design.
The battery is a sore point unfortunately, in normal use the Sensation hardly lasted me a day before flashing up the 15% left warning on the way home from work at 5:30pm and that was not listening to any music, if I wanted to listen to music on the bus home I would have to have charged mid way though the day to make sure there is enough left or try to find ways to save the battery such as locking to 2G only, turning down the backlight instead of on auto etc…, whilst all these options were possible it would have meant playing around with settings all the time just to be able to listen to music on the way home.
The camera for a recent HTC seems better than other phones such as the Incredible S which is a good sign, especially for a 8 megapixel camera as a lot of phones still have 5 megapixel even now. Also with the extra power with 768mb RAM and the 1.2Ghz dual core processor you get some benefits over some slower phones including smooth 1080p video playback but also capturing in full HD 1080p resolution.
Many thanks to Vodafone for not only allowing me to loan the HTC Sensation to review but for also allowing me to take to Madrid with me to use as one of my two mobile phone camera devices (some companies can get funny about taking their equipment abroad) so again thank you for allowing this, it was a perfect chance to put the overall Sensation package to a test with the camera, video, battery and internet use.
Link: Vodafone Sensation Page