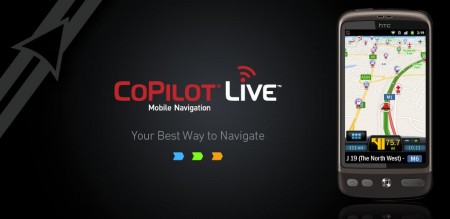 CoPilot Live Premium has just been released on Android and it is on offer for the first 7 days.
During the first week you can get the SatNav full software for £14.99 – afterwards it jumps to its normal price of £29.99.
Unlike Google Maps, it offers offline Navteq maps for when there is no signal, although Google Maps is free of course.
And despite the new name, confusingly the Premium services, such as traffic, will cost extra (currently £9.99 a year).
An iOS version will also be release as soon as Apple approved, but no word on whether or not that will get the same discount – let's hope so, as iOS doesn't have the competition of Google Maps.
UPDATE: CoPilot have confirmed the iOS version will be discounted for the first 7 days, so we're keeping an eye out for the release date.
Link – CoPilot in Android Market
Source – Yahoo News