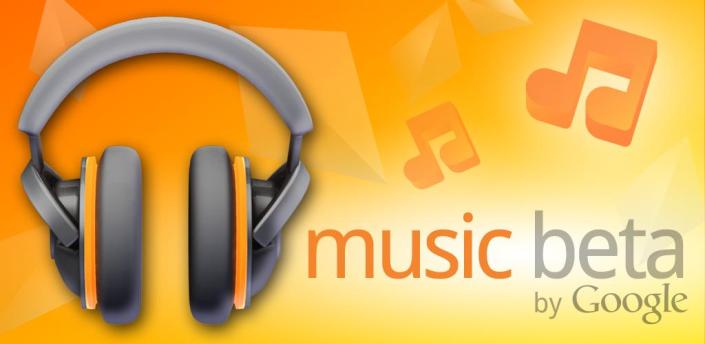 When Google launched Music Beta back at IO back in May one of the biggest disappointments that it was to be an invite only beta available only in the US. However through some nefarious means (*cough* proxy server!) I managed to sign up and snag myself an invite to the service. Invites appear to currently be taking around two weeks to come through after signing up.
In order to use the Music Beta you need the new Music Beta app for your device. Although this is available in the market I was unable to download it directly as it was deemed to be incompatible with my HTC Desire. Still, it wasn't too tough to find the APK using Google's very own web search. What it takes with one hand it gives back with the other!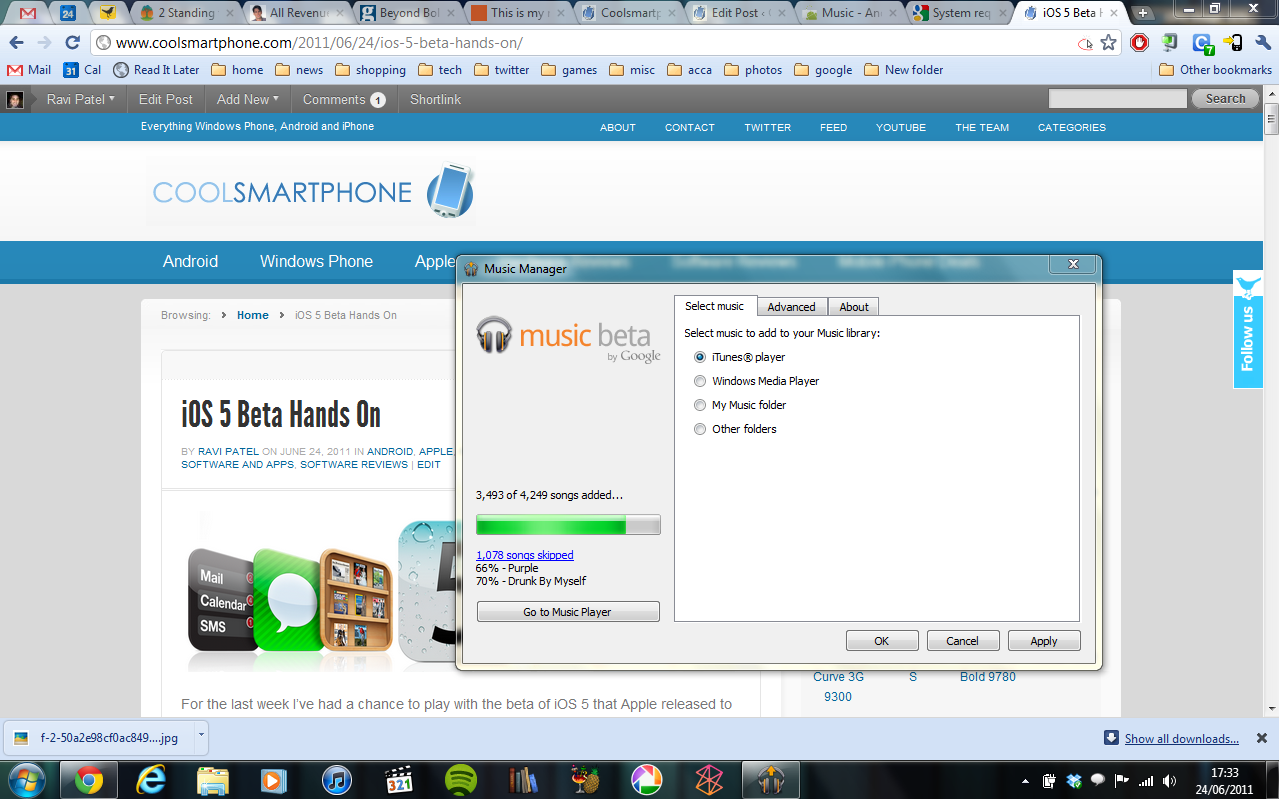 You also need the Music Manager software which is available for both PC and Mac. It's a fairly basic app which allows you to upload tracks from your iTunes/Windows Media Player/Music library. The app does its work quietly in the background and allows you to adjust the upload frequency. I've left mine on automatic and have been slowly uploading my library of around 4000 tracks over the last week or so.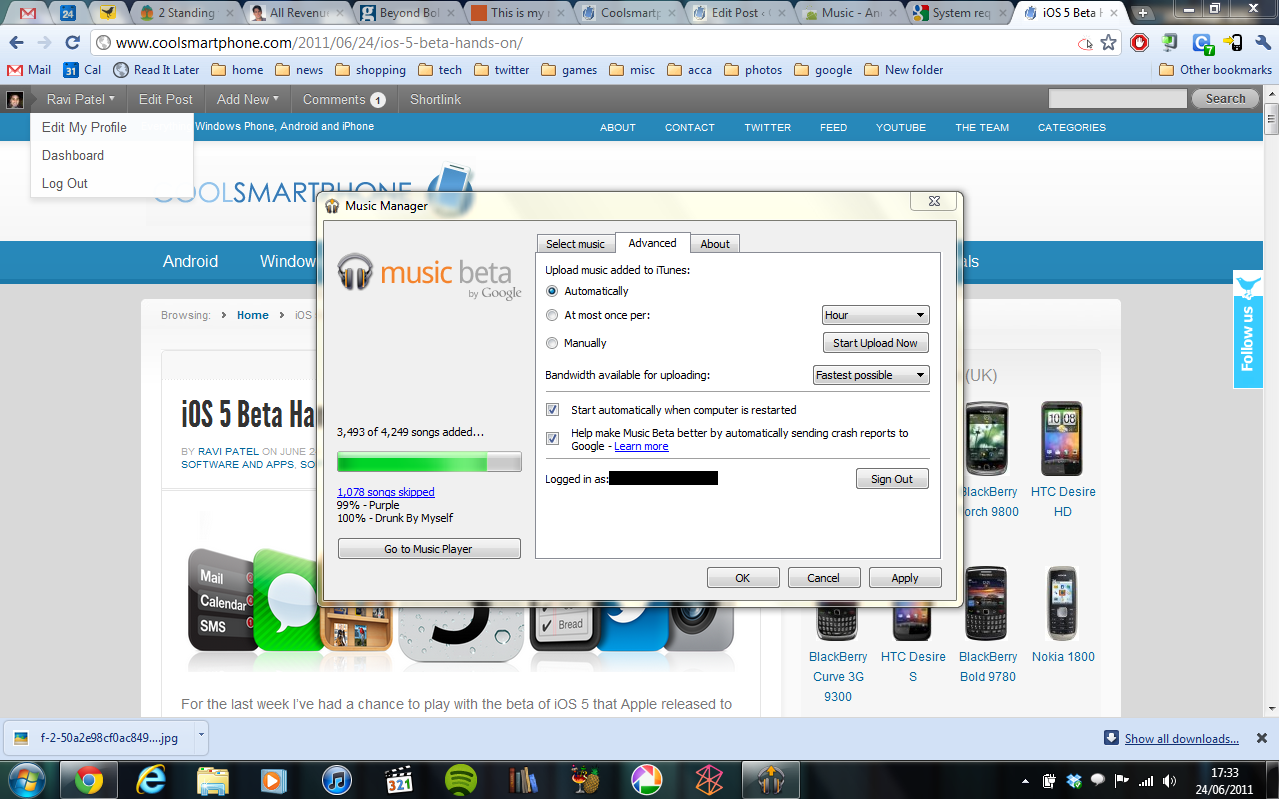 The Android app is modelled closely on the new Honeycomb Music app. It's had a visual makeover in comparison to the regular music app with liberal use of album art to display music with a new coverflow-esque landscape view. The app sits alongside the old music app in your drawer and doesn't actually replace it. I can only assume that it will become the default  music app going forward from Ice Cream Sandwich.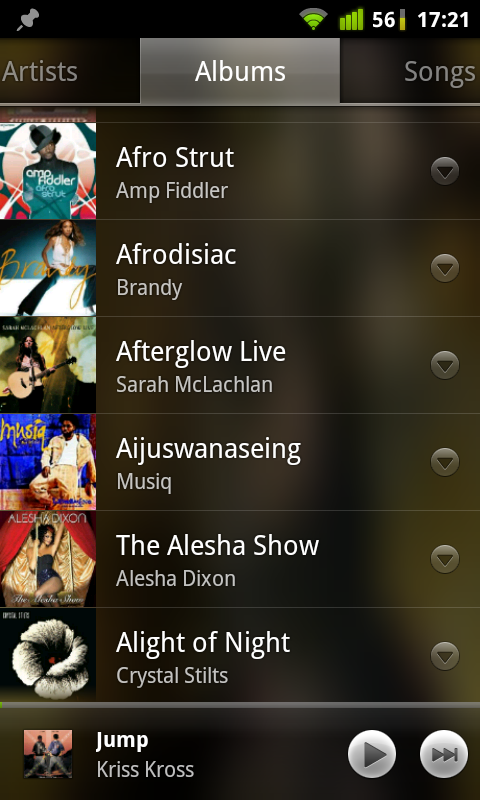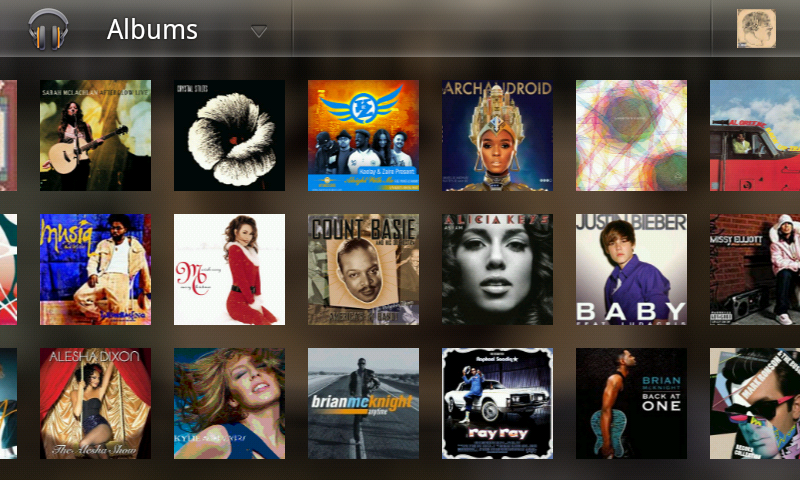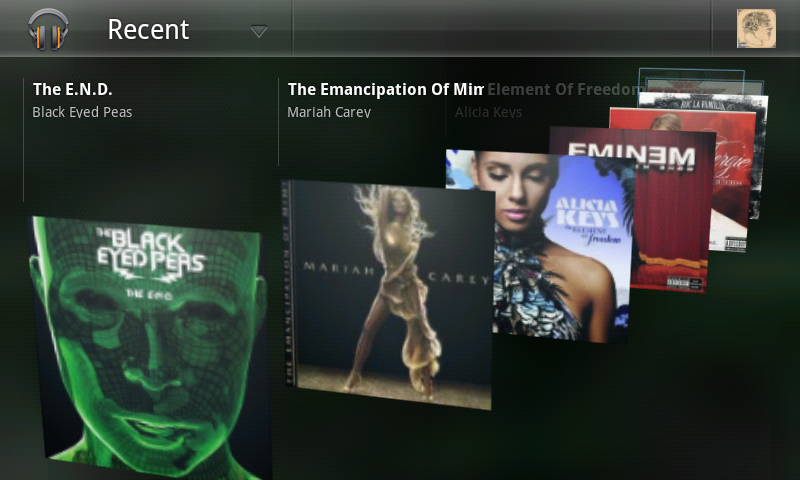 Eye candy aside, the most important new feature is the ability to stream your online music library through the app. Tracks can be streamed over 3G and WiFi and worked well over both, although the latter was obviously more reliable.
You can also easily select tracks and albums to download for offline playback. This is my favourite feature and has finally removed the last reason for me connect my Desire to my PC. The ability to have access to your library whenever and wherever you are is massively convenient and definitely a killer feature.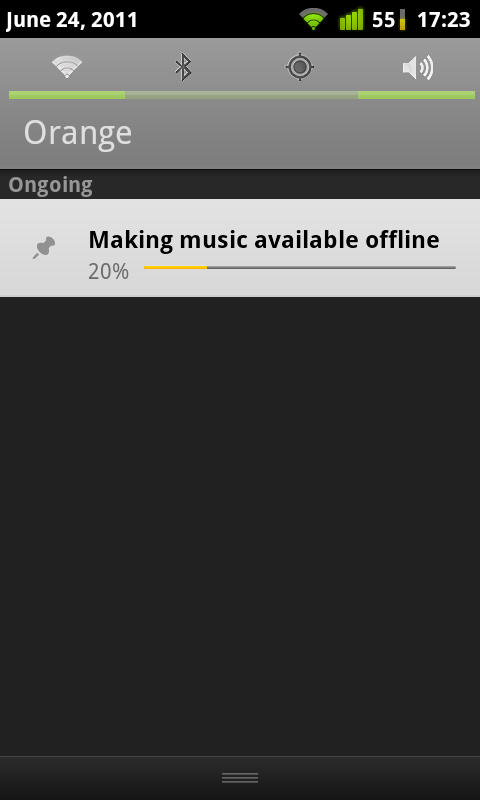 Download progress information is always available
The final piece of the puzzle is the Music Beta web app. This can be accessed from any browser and provides access to your entire library wherever you are. I've been using it in place of my regular media player as I live in Chrome and find it quicker than having to use another app. I've also found a great Chrome extension that provides quick access playback controls and Last.fm scrobbling.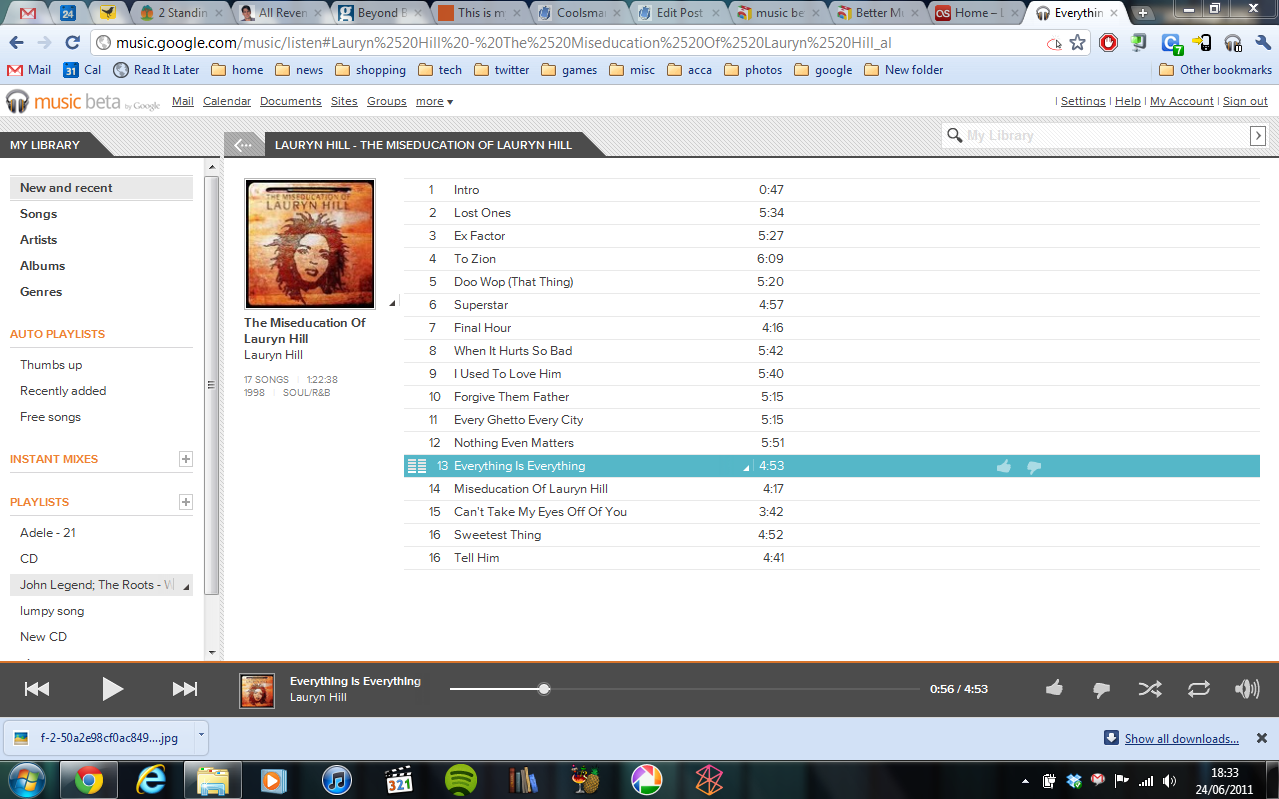 Final Thoughts
I really love Music Beta. The functionality and convenience it provides are second to none and for now can't really be matched by any other service, especially for free. However we still don't whether and how much Google will eventually charge for storage once the service comes out of beta. For now it's highly recommended and not too hard to get a hold of.
Let us know what you think of it in the comments.