Today Archos revealed their G9 series of tablets, sporting an impressive specification they are set to be unleashed late September.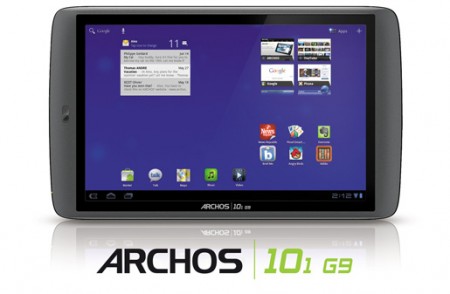 Two tablets were revealed, the 80 G9 and the 101 G9, the main difference is the screen size, the 80 being an 8″ device with a 1024×768 resolution and the 101 is a  10.1″ device with a 1280×800 resolution. Both are running  Android 3.1, a Dual core 1.5GHz ARM Cortex A9 processor and a massive 250GB HDD, the Hard disc is unusual for a tablet but does offer much more storage than the usual storage options, Archos are using the 7mm thin Seagate Momentus Thin hard disc. They also have HDMI output, flash support, full sized USB port that will allow  the Archos 3G usb stick to give 3G connectivity (Or any other dongle I'd guess?)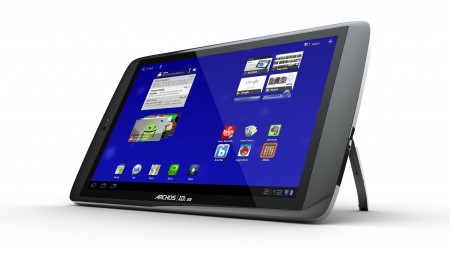 Most importantly, Archos have already announced prices (For the USA…..) at $279 for the 8″ and $349 for the 10.1″, most impressive prices, hopefully these will translate sensibly when they cross the Atlantic!
Sources: