Carphone Warehouse seem to have got an exclusive on the LG Optimus 3D here in the UK for a short time, T-Mobile and Three have already announced they will be selling this device too.  There have been reports that this handset will ship on the 7th July, however we have now seen information from Carphone Warehouse that this will ship sooner….. on the 27th June instead starting from £35 a month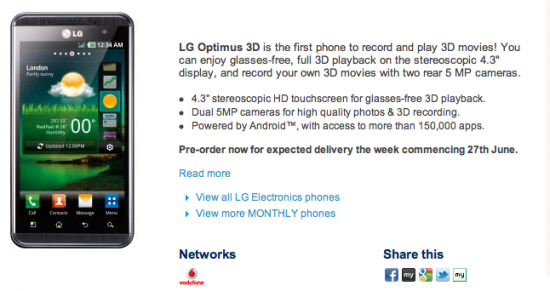 It seems at the moment only Vodafone is an option for your choice of network, however there is also a PAYG offer for £499.99 which means you can use any network of your choice.
This is the worlds first 3D handset and with a dual core processor and dual memory you are getting one seriously powered handset with speeds which will blow you away.
Link: Carphone Warehouse