Vodafone UK are selling the BlackBerry PlayBook on their website now for £332.50 excluding VAT which takes it to a price of £399, however the bad news is this offer is for business customers ONLY!.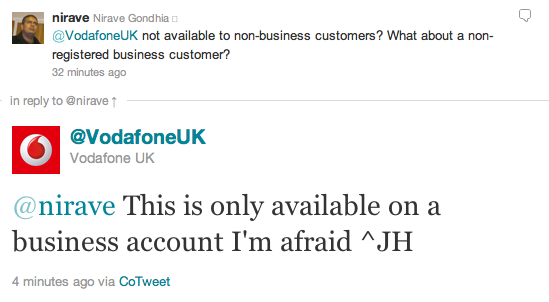 This news comes after recently O2 decided not to sell the PlayBook at all leaving Vodafone as the only network currently offering the tablet but to a very limited amount of people.
It would seem support for the RIM tablet just is not there yet.
Link: Vodafone Business