Motorola announced during Mobile World Congress that the Motorola Pro was going to come to the UK but later scrapped the idea much to the dissapointment to Android fans who wanted to get a new phone with QWERTY keyboard.  Since then we have had the HTC ChaCha and the Samsung Galaxy Pro.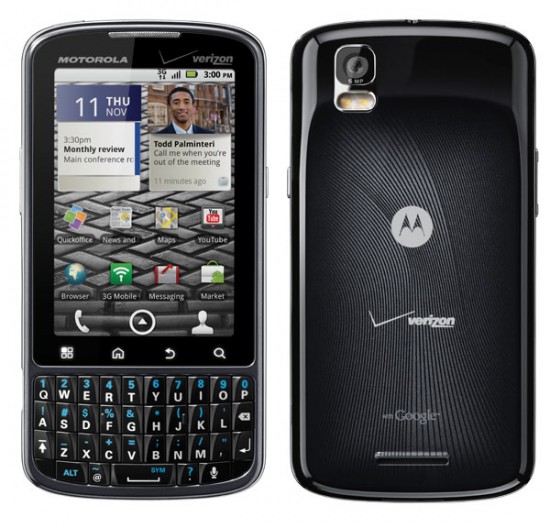 But now Mototola have changed their mind again and have stated that the Motorola Pro WILL indeed be launched soon in the UK but have not confirmed a price yet
We are expecting to see the Pro in sale Mid-July and have fingers tightly crossed.
Link: Clove