French site GPS and Co have been reporting that the eagerly anticipated ZTE Skate will retail for around 200 Euros, so with UK tax taken into consideration it should retail here for around £200 or less.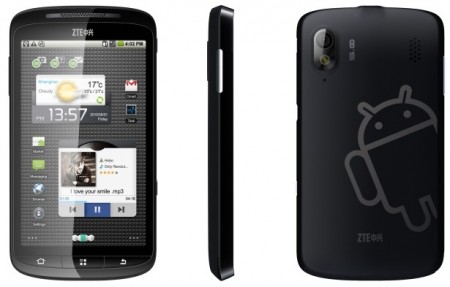 The Skate is the follow up to the hugely successful Blade, otherwise known as the Orange San Fransisco. The Blade has proved enormously popular due to it's low low price tag of around £80, decent specification and being possibly one of the most hackable phones available.
The skate is to be running Android 2.3 Gingerbread, a 4.3″ 480×800 screen,5MP camera and a 800Mhz Cpu.
Now I realize there are better phones out there, but the appeal of the Blade was that you could get a decent smartphone for less than £100, and that has huge appeal to those on Pay as you go. Hopefully the Skate will drop in price or be offered by a network again at a fantastic price like the Blade. If that happens it's sure to be a huge success.
Source/Credit: Eurodroid
For those that can read French: GPS and Co