The Wall Street Journal is reporting that Samsung is the latest company to be showing an interest in buying into ailing phone giant Nokia.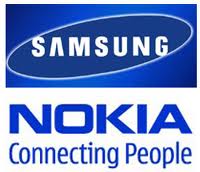 Last week according to BGR Microsoft was reported as showing an interest in Nokia based on industry insider Eldar Murtazins tip. However, today it is being reported that Samsung is now showing an interest, apparently because Nokia wanted $28 billion instead of the rumoured offer of $19 billion .
Obviously none of the companies involved had anything to say, dismissing the stories as idle chatter.
Samsung would instantly become a giant within the mobile world, not that it's a small concern as it is. Personally I think the Microsoft rumour has more value as the two companies have recently formed a  partnership with Nokia making Windows phones.
Source: BGR