Anyone lucky enough to have a HTC Flyer might have been informaed about a new version of the software is now available for a free OTA download.
The download is said to 'improve system performance' so we wait and see what has been improved.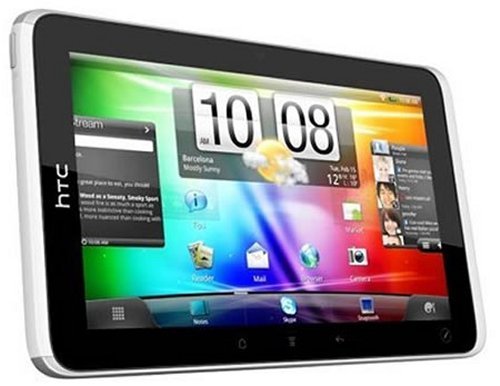 Your Tablet will receive a notification of FOTA update when it is made available. Simply press OK to accept the update via a data connection such as Wi-Fi or GPRS/3G. After installing the update, you can confirm a successful update by confirming the Build number (From the Home Screen go to MENU> Settings> About Phone> Software Information> Software number). The new Build number after the update will be 2.00.405.3.Update: Improve system performance.Note:Please back up your data first before upgrading your phone. We recommend using a free Wi-Fi hotspot or an unlimited data plan to apply this update. If not, standard data connection charges may apply. For any questions, please contact us at http://www.htc.com/www/CA_Hotline.aspx
AndroidSpin spotted this too and have posted.  I am lucky enough to be reviewing a HTC Flyer kindly loaned to me by our friends at HTC and can confirm I did also get the above message about the upgrade.
Link: AndroidSpin