How does a brand new unlocked unbranded HTC HD7 running Windows Phone 7 for a great price sound?.  Well eXpansys have this very phone on offer at just £289.99 and in stock ready for you to buy right now!.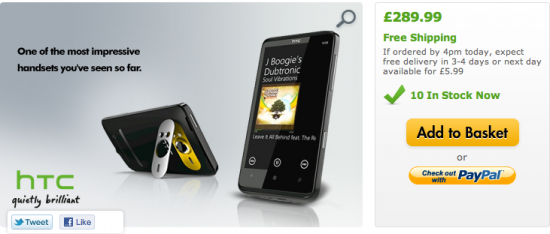 The HTC 7 comes with a massive 4.2 inch touch screen and can record 720p HD video on the move but best of all….. it will get the new 'Mango' update later in the year allowing for multitasking and a whole lot more for no extra price.
There is 10 in stock as this post goes live, I would expect to see that number drop soon and these be snapped up in no time.
Link: eXpansys