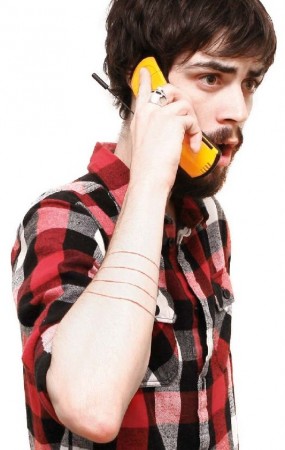 We get lots of emails from random Chinese manufacturers who want to promote their very familiar-looking phones. Today a mail came through from French company Lekki and initially we thought it was more of the same. It's not. These phones were once second-hand phones. Lekki buy them, dismantle them completely, fully test them and then repaint the plastic sections in funky modern colours.
The handsets include the iconic Motorola StarTAC and V3690 plus the Nokia 3210 and 8210. THe Motorola StarTAC can be purchased in green, magenta, yellow or black. If you're looking to buy this phone it'll cost you €180, which works out at around £158. Another flip-phone is the V3690 handset, which is €100 or £88.
If you want to spend less, check out the Nokia 3210 or 8210 at €85 or £75.
Cool and trendy ? Maybe. Environmentally friendly ? Definitely. But.. there are a few things to consider first. The StarTAC, for example, works only on GSM900. By our reckoning that means just Vodafone and O2, and there's no camera, no colour screen, no data connectivity and no picture messages.
If you're after a classic handset with a back-to-basics approach or you know someone who is always telling you, "That old Motorola the pull-out aerial was the best phone I ever had".. this is for you.
Now.. pass me that 8210… I'm up for a game of "Snake" !
Links – Lekki – Catalogue (PDF)