During my visit to Sony Ericsson in London a new service for the Xperia range was shown – Facebook inside.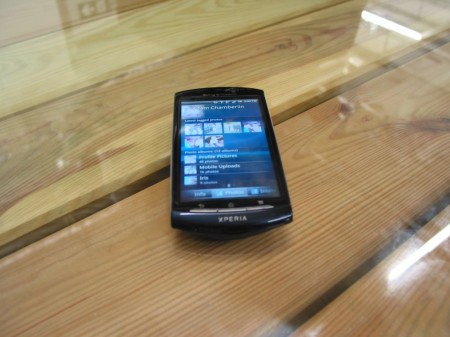 It adds much more integration to the native apps in Android. As we know Android phones synchronise with Facebook already but this is really as far as contacts and notifications.
With Facebook Inside, you can see your contacts photos and interests from the contact application.
Facebook events will synch with the phone's calendar, so you shouldn't miss any birthdays.
You can like and comment on pictures.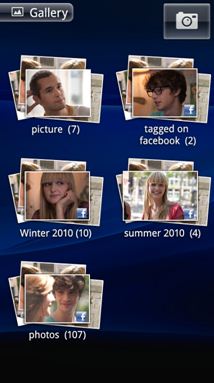 Facebook photos are available in the gallery.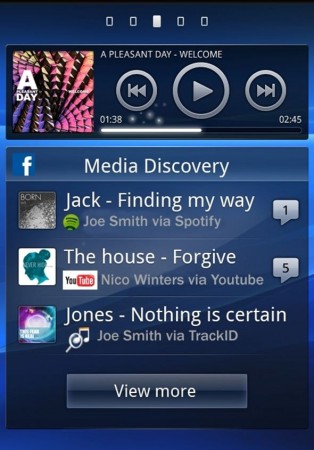 You can discover what your friends are listening to and comment and like those as well. This is the media discovery widget, from here you can see comments and also buy the tracks if you like them enough. Or just laugh at your friends taste!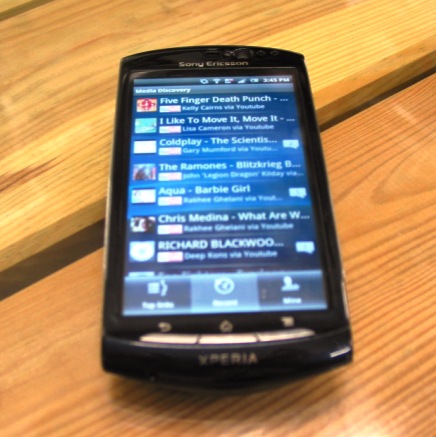 Media discovery running on an Xperia Neo
You can like a track from the music play back application.