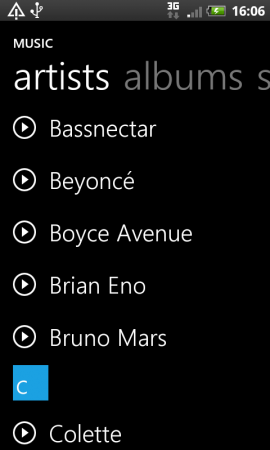 It seems a ton of Android developers are keen to mimic the minimalistic style of Windows Phone 7, and the developer of hugely popular Launcher Pro has decided he wants to make his own replica of WP7's music player for Android.
It is a pretty much perfect copy; take a look at some of the images and you'll see what I mean. Remove my phone's notification bar, and you'd probably think you're in WP7.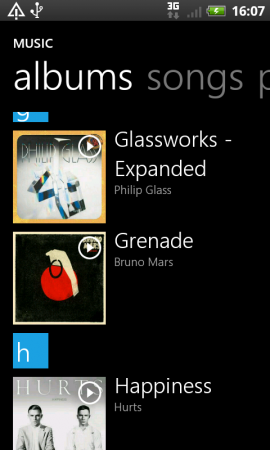 The app even has the nice background when you select an album. In this case, the album art for the Philip Glass album is displayed in the background of the track list: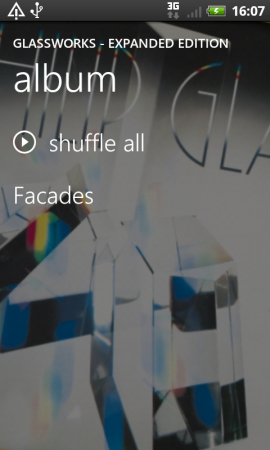 The app is currently still only in Alpha, but performance has been pretty impressive for such an early release. I haven't had any force closes, and there are no issues with lag. Of course, there isn't any Zune integration here just yet, so don't think you're getting a free Zune player for Android here. Features aren't too bad for an early release, too, the addition of playlists being the most impressive; it definitely has potential.
For obvious reasons, this app isn't available in the Android Market, so you'll have to grab the apk from this link.