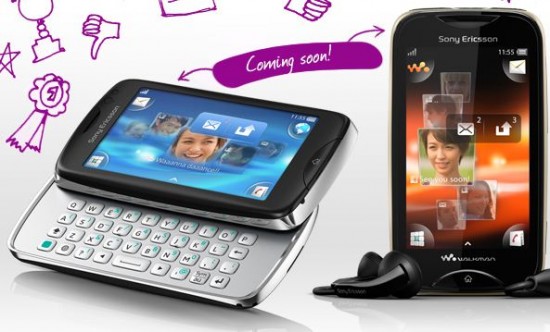 OK, so you guys probably think that filming video reviews is glamourous right ? Supermodels, world travel, super-stars and fine wine ? Well, it's not quite that flash, but you can now have a go yourself courtesy of Sony Ericsson. Best of all, you can win yourself some top prizes.
There's a few things you have to do first. Step one is to guess the name of two new Sony Ericsson phones that will be arriving soon. These are phones we've not seen before, so it's a complete guess on the answers.
The second step is to tell Sony Ericsson what would make you a good reviewer of the new phones. Then, provided you enter before May 26th, you could become part of the Sony Ericsson panel of judges to receive one of the two new handsets. You film a video review, send the phone back and then, if you're chosen as one of the best, you'll have your video posted on the Facebook fan page. The video with the most amount of "Likes" will win not one, not two, but 10 phones for your family and friends !
Get entering on the link below while we dig around for more information on these new handsets.