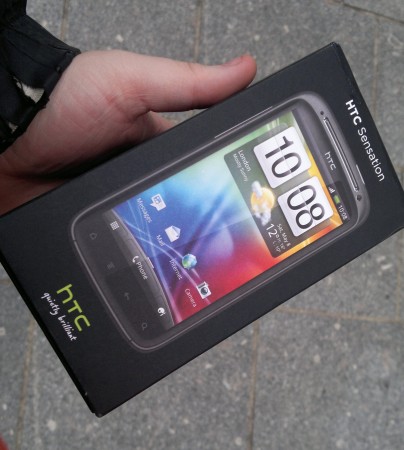 It's official, the HTC Sensation has hit Vodafone UK. You can pick up the phone for free with a 24-month, £30 per month contract. If you want to pay less than £30, you'll be paying around £100 for the phone depending on the contract you choose. If you've pre-ordered the device, then it should be shipping to you from today.
The Sensation features a 1.2 Ghz dual-core CPU, running HTC Sense 3.0 (the very latest version) on top of Android 2.3 Gingerbread on a beautiful 960 x 540 display.
Our very own Dan has just got his Sensation as you can see in the picture.