Vodafone profits have shot up 10% in the last year. Today they've announced £9.5 billion pre-tax profits, that's up from £8.7 billion a year ago.
Vittorio Colao, Group Chief Executive, stated…
The past year has seen further strong performances in our key revenue growth areas of data, emerging markets and enterprise, and we have gained or held market share in most of our key markets.
Vodafone have seen data revenue shoot up by 26.4% with £5.1 billion arriving into the Vodafone bank account courtesy of data downloads. Vodafone also state that this will increase further thanks to the "emergence of tablets" and state that this increase in revenue is partly due to removing their "all you can eat" data packages. Nearly half of their European customers now take a data plan.
The ongoing plan for 2012 appears to concentrate on migrating customers up to smartphones and data packages. Here in the UK Vodafone are seeing an increasing penetration of smartphone and mobile internet bundles.
Link – Vodafone.com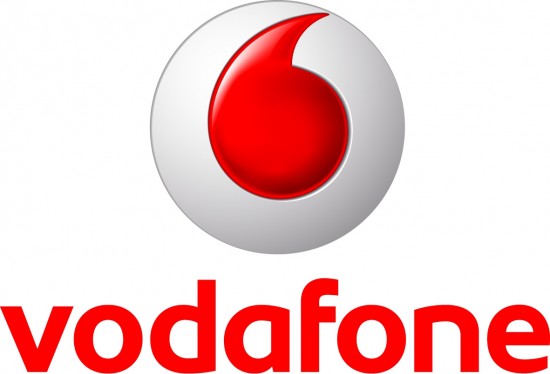 Vodafone Announces Results for the Year Ended 31 March 2011

17 May 2011

Improved results: sustained revenue growth and strong cash generation

Group revenue up 3.2% to £45.9 billion; full year organic service revenue growth +2.1%(*); Q4 +2.5%(*), driven by a strong AMAP performance (+11.8%(*))
EBITDA down 0.4% at £14.7 billion; EBITDA margin 1.1 percentage points lower at 32.0%, in line with expectations
Verizon Wireless service revenue up 5.8%(*); our share of profits up 8.5%(*) to £4.6 billion
Adjusted operating profit at guidance exchange rates(1) £12.2 billion, after Verizon Wireless iPhone launch costs
Other net income of £5.3(2) billion and goodwill impairment charges of £6.1 billion
Free cash flow £7.0 billion; consistent level of capital expenditure and strong working capital performance
Final dividend 6.05 pence, giving total dividends for the year of 8.90 pence per share, + 7.1%

Financial highlights
Change year on year
Year ended 31 March 2011
Reported
Organic
Year on year Q4 vs. Q4 Organic
£m
%
%
%
Group revenue
45,884
+3.2
+2.8
+4.2
Group service revenue
42,738
+2.4
+2.1
+2.5
Europe
30,097
(3.4)
(0.4)
(0.8)
Africa, Middle East and Asia Pacific
12,292
+20.0
+9.5
+11.8
Adjusted operating profit
11,818
+3.1
+1.8
Free cash flow
7,049
(2.7)
EPS
15.20p
(7.5)
Adjusted EPS
16.75p
+4.0
Final dividend per share
6.05p
+7.1

Good progress on strategic delivery

Strong performance in key revenue growth areas: Data +26.4%(*), Emerging Markets +11.8%(3) (*), Fixed +5.2%(*), Europe Enterprise +0.5%(*)
Successful drive to increase smartphone penetration in Europe – up from 11.6% to 18.7% year-on-year
£14.2 billion expected to be raised from agreed disposals of interests in China Mobile, SoftBank and SFR; £6.8 billion committed to share buyback programmes
Continuing commercial relationship with Verizon to address the global enterprise market, target procurement savings and develop technology standardisation

Guidance for the 2012 financial year

Adjusted operating profit expected to be in the range of £11.0 billion to £11.8 billion, reflecting the loss of our £0.5 billion share of profits from SFR as the result of the disposal of our 44% interest

Free cash flow expected to be in the range of £6.0 billion to £6.5 billion, reflecting continued strong cash generation offset by the reduction of £0.3 billion in dividends from SFR and China Mobile, and the more limited working capital improvements available going forward

Vittorio Colao, Group Chief Executive, commented:

"The past year has seen further strong performances in our key revenue growth areas of data, emerging markets and enterprise, and we have gained or held market share in most of our key markets. Continuing network investment is an important differentiator for Vodafone, improving the customer experience and giving us leadership in smartphone penetration and in customer take up of data plans. We enter the new financial year well positioned to deliver further value to our shareholders."