On browsing the Orange UK website tonight they have stock of the unique Motorola Flipout on PAYG for the bargain price of just £49.99 for a full Android device with a QWERTY keyboard.  Don't believe me?. Check the proof below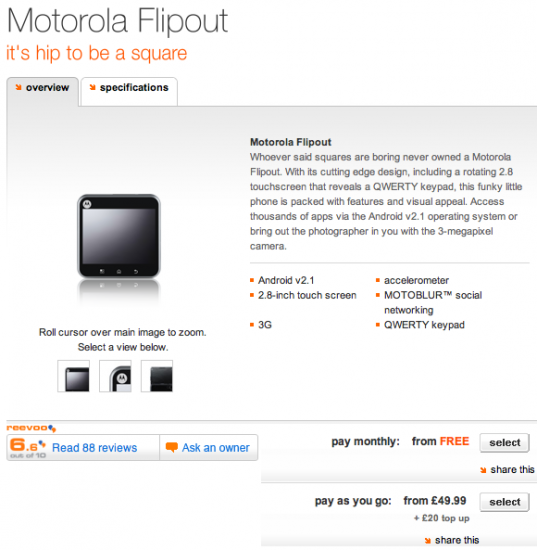 So for just £69.99 (£49.99 plus £20 Top-Up) you get an Android 2.1 phone on a UK network Orange which now shares 2G signal with T-Mobile under the Everything Everywhere name making it one of the largest networks in the UK.
Quick before they all sell out!
Link: Orange