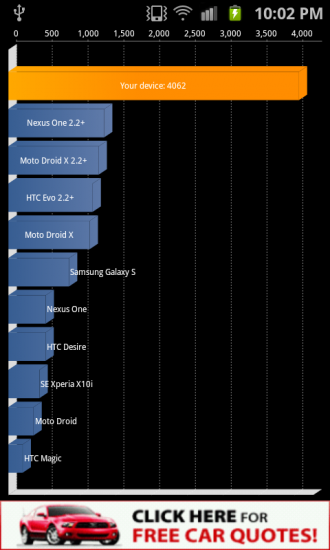 Well, we knew that the Samsung Galaxy S II was fast, but turn everything up to 11 and it goes into orbit. Those clever dudes at XDA-Developers.com have cranked up the dual-core 1.2GHz CPU to 1.5GHz and it simply blows the competition away.
[yframe url='http://www.youtube.com/watch?v=VZ2oFpzzjqg&feature=player_embedded']
There's a few tweaks to be made if you want to try this yourself and it's probably just for the most hardened of tweakers, but it just goes to show what the CPU can do.
Link – XDA-Developers.com