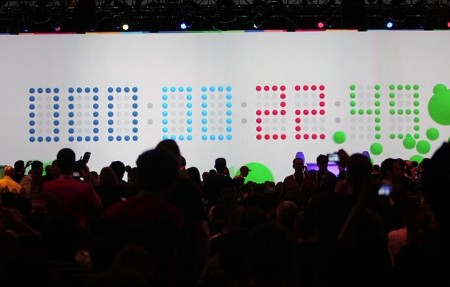 A rather surprising point mentioned during the Google I/O event is this…
We're jointly announcing that new devices from participating partners will receive the latest Android platform upgrades for 18 months after the device is first released, as long as the hardware allows…and that's just the beginning. Stay tuned for more details.
That's a pretty big statement. Reporters are already pressing Google representatives on this point, especially with networks currently having to jump through hoops to update their branded versions of the OS.
Google state that Verizon, HTC, Sprint, Sony Ericsson, Samsung, LG, Vodafone, Motorola T-Mobile and AT&T are on-board. Will Google be able to handle all those branded versions from AT&T, T-mobile, Vodafone etc ? Will they be able to continually roll out updates with bolt-on GUI tweaks like Blur, Sense, TouchWiz etc ? That's a lot of extra work .. who's going to be doing all that ? Google or the manufacturers and their own coders ? It's not really known at this point and the details seem a little vague.
Link – Google Blog